Too much fasted training? Too much protein?
Answered on August 19, 2014
Created November 29, 2011 at 7:37 PM
For the last few months I've been training fasted 3 days a week. I try to wait around a hour after waking up to train. 2 of the workouts are geared around the heavy compound movements (deads, squats, presses) and 1 day is a bodyweight crossfit workout similar to "Cindy." I generally feel a little nauseous after the workout, but I've heard that could be from the release of growth hormone. My post workout meals are generally 5 chicken breasts (4 oz each), fruit, and a plate full of veggies. I eat one other meal later that day and try to make it higher in fat.
So far this program has worked wonders, I brought my deadlift up 100 pounds and I've been under 5% body fat for weeks. I'm living in dorms at college and the food quality is TERRIBLE, and most of my protein comes from the grilled chicken and whenever they are serving salmon. I've been eating around 2 to 3 pounds of meat per day for months. The thing is I always feel like I could keep eating, although I rarely have issues with distention, bloating, or digestive issues. Everyone always makes comments that I overeat, especially when I'm home from school and I will eat 16oz steaks or grassfed beef. I eat massive amounts of vegetables, take fish oil, 5000 IU of D per day. I feel great, sleep around 8.5-9 hours per night, testosterone is high. I don't have access to any bloodwork, although that would probably answer any questions I have.
I'm just concerned about the nausea post workout and the massive meat consumption.
Male 5'10 150 lbs
Get FREE instant access to our Paleo For Beginners Guide & 15 FREE Recipes!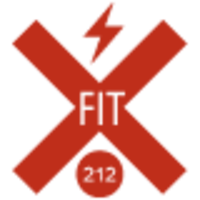 on November 29, 2011
at 09:12 PM
Protein
I used to be the same way in college, with respect to the heavy meat and protein consumption. I didn't want to skimp on protein because I wanted to get as much muscle growth from my workouts as possible.
I'm now convinced that huge protein amounts are unnecessary for maximum muscle growth. It's also detrimental from a longevity standpoint.
In my opinion, 1/2 to 2/3 grams of protein per pound of lean mass is all that is necessary to maximize muscle hypertrophy (Paul Jaminet has some great write-ups with respect to protein intake, search perfecthealthdiet.com). Anecdotally, I put on muscle just as easily with 1/2x-2/3x protein (per lb of lean mass) as I did with 1x-2x.
Nausea
Doubtful the nausea is release of growth hormone. GH is released in pulses throughout the day, with the largest of those during sleep. If that was the causal factor, you'd be feeling it during the rest of the day, rather than just during/post workout.
The nausea could be the timing of your workout, rather than the workout being fasted. I personally do better with fasted workouts between 11a-1p, rather than fasted morning workouts. Try moving the workout later in the day, and sip on unflavored BCAA if you get hungry in the morning.
If you don't want to move your workout time, my other guess is dehydration. Drink a tall glass of water with half a teaspoon of sea salt when you first get up, before the workout.
Fat
It sounds like your diet is High protein/Low fat/Low carb (Vegetables are mostly fiber, so generally considered consistent with low carb in the absence of starchy vegs), probably for body composition reasons.
Low carb is fine, but your cells need energy from somewhere (either glucose or fatty acids). If you want to stick with low carb, I'd recommend starting with a little butter or coconut oil with your meat, then titrate up the fat while monitoring your body comp. If you start putting on some fat (doubtful, if anything it should improve your workouts because saturated fat/cholesterol = testosterone building blocks), titrate back down to your sweet spot.
on November 29, 2011
at 08:50 PM
Are you eating right away after the workout, or waiting a bit? I can't eat right away after a big workout. Upchuck it right away. Next up, you're eating a boatload of food after a workout. I usually go for less roughly an hour after. Then more a couple after that.
on December 02, 2011
at 05:44 PM
I discovered I can replicate your experience with the nausea post-workout and I have the solution. water
I definitely was dehydrated this morning and I felt pretty nauseous after my workout. Try drinking more water the day before and the morning of and hopefully that will help.
Sign in to Your PaleoHacks Account