Not Enough Calories? Not Enough Proteins?
Answered on September 12, 2014
Created October 17, 2011 at 7:08 PM
Hi! I'm very new to Paleo. So I'm just trying to get used to the lifestyle with more knowledge.
I track my calories from Fitday.com. However it seems that I don't get enough protein and calories, while I'm forcing myself to eat more.
Here's my typical daily diet. I wake up in the morning at 9am-10am normally; Have a breakfast; Then have a dinner in the evening at 6pm. After 6pm. I don't normally eat anything.
However today, when I looked at my fitday account. I saw that I only got about 1050 calories and about 80gr. of protein; although I really forced myself to eat in the morning and the evening. So again, I forced myself to eat some cheese with butter, accompanied by a glass of Kefir. Now it's 1303 calories and 92.7gr protein.
Please take a look at my diet and its nutritional values below:
So I don't like this situation, unwillingly eating something.
I'm a 25yo male with 188 pounds, 5 feet 9" long. Normally I used to have more calories before starting Paleo, due to my excessive amount of junk food consumption and carb intake.
Now I have my questions:
1) Should I force myself to eat? Or listen to what my body says, although when I'm not getting enough calories and protein?
2) Do you have any tips for me to get on the track?
Thank you so much.
Views




2.2K

Last Activity




1403D AGO
Get FREE instant access to our Paleo For Beginners Guide & 15 FREE Recipes!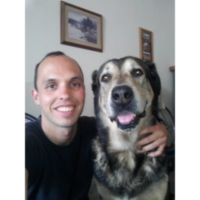 on October 17, 2011
at 07:43 PM
Are you trying to lose/gain/maintain weight? If you have excess fat, then don't worry about calories because you're carrying around tons of excess calories that you can use for fuel.
on October 17, 2011
at 07:49 PM
Before you begin counting calories:
Remove the cheese from your diet and careful with to many eggs weekly. If your typical day has 4 whole eggs in the morning, that means you might be pushing up to 28 eggs a week, might contribute to your bad cholesterol count.
I would also consider what type of Kefir you're taking in. Liquids with that high a carb count can really slow your paleo process. I agree with sage_ that adding some nuts in there would up your good calorie count. Combine that with the removal of the aforementioned calories and you'll be on your way to better living.
Eat Lunch man! Go to Walgreens and get some canned Salmon or something. Just had some a few hours ago and put down around 600 calories with it and a good amount of O~3's.
Also, throw some bacon or sausages in the mix for breakfast. Reading your chart almost put me to sleep! Eating right doesn't mean eating boring.
BTW I'm 6'4 245 with 7% BF and with extreme exercise and I only put down about 2,500 a day. Don't sit there and think you're a bodybuilder and that you're doing yourself any good by eating bland, eat right, do functional exercises and you'll achieve everything you want out of your new lifestyle.
on October 17, 2011
at 07:27 PM
add some nuts? they will add a little protein for a big calorie boost.
Sign in to Your PaleoHacks Account