Problems eating meat
Answered on October 15, 2013
Created October 15, 2013 at 3:11 PM
I have been doing mostly paleo for about a year. My problem is I have issues with eating meat. It doesn't make me sick or anything, and it makes me feel energized...when I can actually eat it. I don't know why but I have psychological issues with eating it. I'm not in any way opposed to eating meat and I fully believe we are supposed to eat it! But trying to take a bite just makes me want to gag... It used to be just thick burgers but now even the thought of chicken makes me want to vomit. I used to eat eggs daily and slowly I became disgusted by them, I can barely force myself to take a bite now. I don't know what to do about this, I feel like humans are supposed to eat meat so why can't I? And how can I have a healthy diet when I can barely choke down a piece of meat? :(
Views




1.6K

Last Activity




2132D AGO
Get FREE instant access to our Paleo For Beginners Guide & 15 FREE Recipes!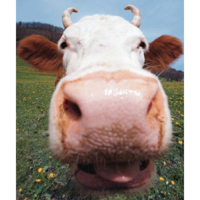 on October 15, 2013
at 06:50 PM
Sometimes reactions like yours are for a reason. Not saying it is the same but I used to brew beer, lots of it. At some point in 2011 I found I could no longer handle the taste of beer, it just went all bitter on me. Nov 2011 is the last time I ever drank a beer and I'm a lot healthier for it.
on October 15, 2013
at 06:38 PM
You do not have to eat lots of meat to be healthy.
Weston A Price (a very important dude) found that all primitive groups that remained healthy ate at least some animal protein, but this was found to be as low as 5% in some groups. He did not observe any primitive groups that practised vegetarianism, and often groups went to great lengths to avoid a completely plant based diet e.g. tribes at war with each other would still swap animal products for plant products and vice versa, so that neither group had a solely plant based diet or solely animal based diet.
(The primitive groups he studied all had excellent health, much better than the western people. That is why their knowledge and practises are so valued).
This tells us that humans cannot thrive on 100% plants or 100% animals. We need both!
BUT the ratios are completely up to you....
You could eat mostly plants if you want with only a small amount of animal protein from.... lets say some fish or seafood or eggs.
Eat lots of sweet potatoes, rices, coconut, fruit, veg, properly prepared legumes etc.
on October 15, 2013
at 04:55 PM
hide your meat, or use some willpower. mask its taste with flavors or put it in non-meat centric dishes or just work on your psychological issue. i know many people avoid foods that have made them ill in the past(not intentional) they just are repulsed by it as a body-mechanism.(im sure someone has found a way to fix this)
Sign in to Your PaleoHacks Account