Vinegar for Candida/leaky gut syndrome?
Commented on September 13, 2013
Created September 13, 2013 at 2:52 AM
I believe I have leaky gut syndrome and I've been trying to improve my gut health, namely by avoiding certain allergenic foods and taking probiotics. Often one is advised to also ingest Apple Cider Vinegar before every meal.
My question is:
1 - Won't drinking vinegar cause calcium to be leached out from one's bones? Considering that vinegar is used in the making of bone broth for the very purpose of leaching as many minerals as possible from the bone, until eventually it becomes soft and rubbery. It's also why one should always gargle with water and bicarbonate of soda after drinking it, because vinegar is so acidic it damages your teeth. In the long run, how can it be safe to ingest day after day, at every meal?
2 - If vinegar is indeed a safe way to kill candida, intestinal parasites, bad bacterias, etc, in your intestines, wouldn't it be more logical to be advised to use it just once as an enema, rather than take it indefinitely before every meal?
3- And finally, vinegar is well known to be a disinfectant, that can passably be used instead of lye. If it kills bad bacteria (and fungus) won't it also kill beneficial bacteria in your gut? Is it somehow discriminatory in the types of microbes that it kills and leaves the beneficial ones alone? Because if, like any other disinfectant it kills them all indiscriminately there wouldn't be much point in taking all those (often expensive) probiotics, if one is just killing them off by ingesting vinegar at the same time. Doesn't taking probiotics and vinegar within the same diet cancel each other's benefits?
Thanks for any insights.
Views




14.1K

Last Activity




1954D AGO
Get FREE instant access to our Paleo For Beginners Guide & 15 FREE Recipes!
on September 13, 2013
at 09:51 AM
Vinegar does not kill bacteria, fungi or parasites inside your intestine. Vinegar helps with digestion, in particular makes it easy to break down starch and carbs. It also has many good micro-nutriments.
You don't need to gargle after absorbing vinegar: just add a tablespoon of vinegar in your salad with olive oil, and your teeth won't fall off.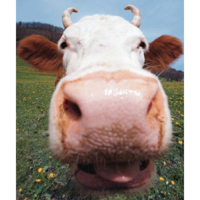 on September 13, 2013
at 04:39 AM
Are you eating a Paleo based diet? That clears up a lot of problems and I would try that rather than the Vinegar. I used Vinegar in an attempt to cure my Sinus infections, I used Antibiotics, surgery, cortisone nasal sprays, Chinese meds, acupuncture, chiropractic and many other things that I can't remember. Paleo/Primal diet is the only thing that got the job done, it is a thing of the past dealing with sinus infections. I'd leave Vinegar for the salad or bone broth and catching bugs.
Sign in to Your PaleoHacks Account