Dizzy from soil based probiotics?
Commented on March 20, 2014
Created March 18, 2014 at 5:10 PM
Hi!
I've been doing the resistant starch thing for a while and now i've started taking soil based probiotics too. I started with Primal Defense Ultra. No big change there. A week later i added Prescript-Assist. That one seems to have improved digestion a bit. Gives me a better score on the bristol stool scale if you know what i mean. ;) 4 days ago i also added AOR Probiotic-3. That one makes me feel dizzy and a bit tired for about an hour after taking it. Could it be some kind of die-off effect? Anyone with similar experiences?
Get FREE instant access to our Paleo For Beginners Guide & 15 FREE Recipes!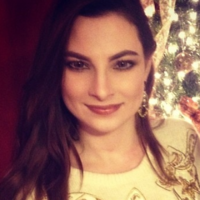 on March 18, 2014
at 05:19 PM
Same as you, I've been taking PS for a while, and I just started taking AOR Probiotic-3 as well as Primal Defense (haven't coughed up the dough for the Prescript-Assist, but may do it petty soon based on your experience). I haven't had any symptoms like that, though.
Sign in to Your PaleoHacks Account