paleo, ph, and fungal
Answered on July 13, 2016
Created March 02, 2011 at 9:10 PM
hello, just got back my metametrix full GI function stool test results - indicates high levels of yeast/fungus, which coincides with my long term jock itch and athletes foot. (note the athletes foot is not itchy or red, nor are the toenails warped or discolored,the skin just peels a lot)
my doc (who is very pro-paleo) says that since my ph is a bit too low this may be feeding the fungus and to eat at the low end of protein requirements with high plant amounts. i question this as i primarily eat meat all day and am suspect of the whole acid-alkaline debate. i also wonder how lower protein would starve the fungus? have the jaminets covered this? i seem to recall they think that starch, high fat and low protein is the way to go, longevity and health-wise.
i am currently putting myconazole on the affected ares twice a day which has stopped all discomfort, and will continue for 4 weeks to see if it has "cured" the problem. in the meantime i am curious as to the mechanisms that fungal growth occurs on a paleo diet high in quality meats and oils (inc coconut) but low in plants. i used to be vegan (both raw and cooked) and ate tons of plants, but it caused more problems than it solved, if any. i swung in the other direction, but is the best approach something in the middle? tons of veggies and ample meats ala mark sisson i believe?
my biggest concern with the tons of veggies approach is that they go off too fast and cost too much at the farmers market, plus i dont have a source for wild, un-hybridized greens like lambsquarter or miners lettuce. (i live in berkeley, ca)
thanks for the input
Views




4.4K

Last Activity




1137D AGO
Get FREE instant access to our Paleo For Beginners Guide & 15 FREE Recipes!
on March 02, 2011
at 10:56 PM
I think athlete's foot and jock itch are caused by localized fungi, that only colonize on the keratin-rich, moist surface tissues of skin. They are known as dermatophytes, and here's a good PDF about dermatophyte infections:
http://www.cfsph.iastate.edu/Factsheets/pdfs/dermatophytosis.pdf
This leads me to believe that internal levels of yeast and internal acid/base balance are irrelevant to dermatophyte infections. Eating a healthy paleo diet will indeed help as your body's immune system should be better suited to fighting off the dermatophytes, but I doubt that worrying much about highly specific macronutrient ratios is going to solve the problem. I believe that dermatophytes feed on keratin, not on low internal pH or the starch you eat. What certainly does matter, however, is the pH level of the skin. Your body maintains a certain level of acidity on the skin so harmful bacteria won't colonize, and it's when this pH level gets compromised (perhaps due to excessive soap/hot water use?) that the dermatophytes have an opportunity to flourish. Perhaps raising your internal pH a bit will help even out the pH of the skin of the infected areas, I'm not sure.
From my experience, athlete's foot/jock itch, since it is a localized infection of surface tissue, is best cured with topical antifungals. I had athlete's foot a while ago, and it didn't budge no matter what I ate, until I started slathering my foot with coconut oil, oil of oregano, and tea tree oil daily. This is probably one of those times when a topical conventional antibiotic will be very effective with very minimal side effects. Also, since dermatophytes like moistness (is that a word?), the infected area needs to be kept dry as much as possible.
Hope this helps!
on July 13, 2016
at 09:35 AM
Fungal infections can appear almost anywhere on the skin, but they are often most difficult for those who experience this issue somewhere on the face. Fungal skin infections on the face can occur in many different ways, but there are also a number of methods through which these conditions may be prevented and treated.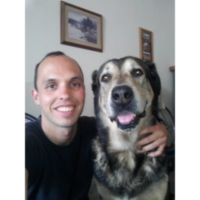 on March 02, 2011
at 09:17 PM
I thought the Jaminets were saying that excess fructose and starch are the cause of out of control fungi. A bunch of vegetables, in your case at least, would likely increase the populations, not decrease them. It's a difficult situation, since any action would likely decrease or increase both the good and bad.
Sign in to Your PaleoHacks Account