Hack my Amenorrhoea LH/FSH/Prolactin/Oestradiol/Testorerone Blood test results
Answered on August 19, 2014
Created October 02, 2011 at 7:46 PM
I have just got my latest blood test results back.
Test (Range) My result
LH U/L (2-9) 7.9
FSH U/L (3-10) 5.0
Prolactin mU/L (25-630) 130
Oestradiol pmol/L (75-140) 57
Testosterone nmol/L (0.3-1.9) 0.9
I haven't have a period for about 18months - aside from 2 withdrawal bleeds when I tried the pill earlier this year. The pill made me feel yuk so I ditched it and started acupuncture.
I still haven't had a bleed but I am surprised by how good my blood test look ?! unless I am missing something - previous results show my LH and oestradiol were so low the labs couldn't measure them. Hence why I was referred to the endochronogist who reccommended the pill.
So, where do I do from here? Keep up with the acupuncture? reluctantly start again on another pill to get a withdrawal bleed and protect my womb health?
Get FREE instant access to our Paleo For Beginners Guide & 15 FREE Recipes!
on October 02, 2011
at 11:06 PM
Zinc is important but this time it is not Zinc. It's cortisol. Hypothalamic amenorrhea. Read the comments in this blog I made to NDF. They can really help you.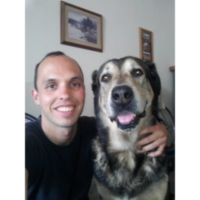 on October 02, 2011
at 08:30 PM
I think a zinc deficiency is highly probable in your case, which could result in primary or secondary hypogonadism. Due to the elevated LH, it appears to be primary, and I wouldn't suspect that a leptin insufficiency is at play, since LH (and presumably GnRH) are elevated.
If you went through a period of prolonged dieting, anorexia, vegetarianism, very high exercise intensity or a combination of those factors it's very likely that you are deficient in zinc. You can take a chelated zinc supplement like zinc picolinate every day or you could eat a tin of oysters every day. In time, this should resolve.
Good luck.
Sign in to Your PaleoHacks Account