Hack cooking grassfed lamb
Answered on September 16, 2014
Created February 03, 2013 at 11:25 PM
I've been looking for a while for a local farm that had truly "pastured" chickens, and my husband laughed at me because he pictured chickens all over the hillside grazing on bugs while watched over by "chicken dogs" and tiny little cowboys on miniature horses.
Well, guess what? He found exactly that type of chicken farm (minus the tiny little cowboys on miniature horses, but there are 3 chicken herding dogs!). He was so excited. The farm also has lambs, pigs, goats and a few cows. So he brough home (in addition to pastured eggs and some offal) a few grass fed lamb chops.
They were very lean, hardly any fat at all and no marbling in the meat. He tried to cook them gently, but they were tough and didn't have great flavor. I was so disappointed (especially considering the price).
Any tips on how to cook the grassfed lamb so that it's not dried out and tough?
Views




1.7K

Last Activity




1399D AGO
Get FREE instant access to our Paleo For Beginners Guide & 15 FREE Recipes!
on February 04, 2013
at 02:05 AM
The reason your grass fed lamb was tough and low on flavor was probably because your husband over cooked it. Due to its low fat content, grass fed meat should always be cooked at a lower temperature (usually 50 degree less than normal meat) and for at least 30% lesser than the cooking time of normal meat. I hope the meat was not frozen and if it was, it should have been thawed well before cooking.
on February 03, 2013
at 11:50 PM
Slow & low or broil/sautee to medium.
Wait... what kind of chops?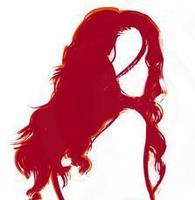 on September 16, 2014
at 08:13 PM
Slow cooker! I've never had any tough meat come out of my slow cooker. If you rub it down with some rosemary and other herbs, it will taste great.
Another trick I learned from a friend is that if your meat is too lean, give it a fatty kick with some lard or butter. You could ask the farmer if he'd give you some of the trimmed fat off that pasteured lamb so you could render it and add it back to the meat as it cooks.
I'll be getting a grass-fed goat in a bit here, and I'm looking forward to some good slow-cooked meat.
Sign in to Your PaleoHacks Account