Do electrolyte supplements actually DEPLETE electrolyte reserves?
Answered on August 19, 2014
Created March 10, 2013 at 6:09 AM
I read that taking electrolyte supplements can actually cause a net loss in electrolte levels, because the sudden surge and volume exceeding normal intake will trigger the bodies ridding mechanisms and expunge what it sees as "excess". The supplements I have are tablets of potassium, phosphorus, calcium and magnesium
Is this true?
Get FREE instant access to our Paleo For Beginners Guide & 15 FREE Recipes!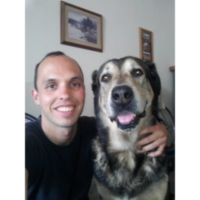 on March 10, 2013
at 06:19 AM
Sounds like broscience, to be honest. The kidneys would always have optimal levels "in mind" that they would balance according to. Anything above that would be excreted at any time. There's nothing really dramatically different between an electrolyte supplement and a glass of mineral or coconut water. There are hormonal changes based on habitual intake though, but that would be a minor alteration.
on March 10, 2013
at 01:47 PM
If this were true, you'd see ALL the marathon runners keeling over dead a few hours after their marathon. You know, the ones where they gulp down the gatorade left and right throughout the run?
However, people DO die DURING the marathon due to drinking too many elecrolytes and over hydrating. Indicating it's possible to overdo it on the elecrtrolytes and swamp the ability to get rid of them.
on March 10, 2013
at 01:26 PM
I have heard this in the past. It is basically the multi argument taken to other supplements.
The premise is this: You consume 100% of the RDA (a minimum) first thing in the morning, and then no more the rest of the day. The Kidneys, doing their job, only allow the body to absorb a portion of the nutrient. Then, but the end of the day you are at a net loss.
I tend to call foul on this for two reasons:
The body is not that dumb. It will take what it can when it can and will figure the rest out.
The entire argument is false because we consume additional nutrients throughout the day. Unless you are doing some type of crazy water fast or restricted diet then the argument is moot.
Sign in to Your PaleoHacks Account