What's the deal with plateaus!?
Answered on November 15, 2013
Created November 14, 2013 at 5:39 PM
Whats the deal with plateaus!?
When I first started paleo in February, I shed a lot of weight fast. I first went from 183lbs to 160lbs.
I was seeing a naturopath at the time and knew that I still had body fat left to lose. I struggled around 160 when I plateaued and then managed to get over that hump by doing less cardio (I'm a notorious spinning fan) and starting more weight lifting and eventually made it to 153lbs??? and still had a bit left to lose.
Over the summer, I got ill and some things happened and I found myself back at 165lbs. I went back to my normal paleo, did a sugar and candida detox and feel like I'm finally back to normal and happy on my paleo diet. I have lost about 5-6lbs and am hovering around 158-159lbs???and am STUCK there. Its as thought that 158-160lbs is a weight that my body likes to stick too. Im 5'6 and according to my naturopath, my ideal weight should be around 145ish. I'd love to get there and have a more toned and sculpted look (as I work HARD!).
I have already switched up my workouts. I now do free weight lifting, I took up combat classes and still do some HIIT spinning. Im very happy with this routine as I feel like I get complete workouts in my week. But why does my body get stuck at this weight? What do I need to do differently? It's been about a month of sugar detoxing and working out and Im stuck again! What's going on?
Views




1.1K

Last Activity




1708D AGO
Get FREE instant access to our Paleo For Beginners Guide & 15 FREE Recipes!
on November 15, 2013
at 05:27 AM
How about some important details? gender, age, waist
"I swear I don't work out TOO much" ....
This is way too a subjective comment, it's all about the numbers. Weight loss plateau can come from too much exercise and not enough food. If you;re body thinks you're trying to overwork it or starve it, it's gonna hold onto that fat.
Take it easy & dial things back.. just a guess here for a trial, cut your workouts to 1/3 as much. for a week or two. Evaluate & make adjustments. I lost 30lbs (220 to 190, 6') by walking, yard work & minimal self weight work. Get your diet dialed in and you don't need tons of exercise. Yoga, walking, self weight & some weights (kettle bells if you;re structurally sound)
on November 14, 2013
at 07:24 PM
Whats the recommended amount a week? I swear I dont work out TOO much, just have a lot of variety in my workouts.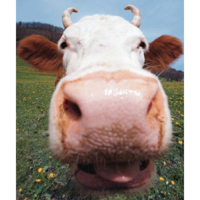 on November 14, 2013
at 06:58 PM
Cool it on the workouts. Less is often more and your body is probably begging to store fat to help it combat the crazy dude/dudess who is physically demanding more energy all the time.
Sign in to Your PaleoHacks Account