What is the best meal plan schedule for 2 workouts a day?
Answered on September 09, 2013
Created September 08, 2013 at 4:21 PM
I really want to try going 100% paleo but at least 4 days a week I work out from 10am-12pm and then I have a volleyball practice from 6-8pm, on some day i only have the volleyball. Anyone can give me advice on how to structure my meals?? I am a pro player in europe therefore have no choice in the amount of physical activity I do, I would like to lean out as well. I gained weight trying out a raw/high fruit diet and would love to return to my previous weight.
Get FREE instant access to our Paleo For Beginners Guide & 15 FREE Recipes!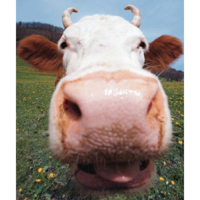 on September 09, 2013
at 03:09 PM
Eat when you are hungry. Pack Paleo foods to take with you. Your situation is pretty different than the average person so my 12pm breakfast & 7pm dinner might not work for you. My minimal workouts occur after 12 hours or so since last eating.
on September 09, 2013
at 12:48 PM
As a pro player, you should establish a proper meal plan with your trainer/medic that will best serve your needs. The largest difference with a standard diet should be the amount of carbs - you should need much more than an average person.
Sign in to Your PaleoHacks Account