What implications does a mitochondrial paradigm Of metabolic and degenerative disease have for paleo'ers?
Answered on September 12, 2014
Created March 26, 2013 at 1:27 AM
There is a theory that Fucked up mitochondria are behind degenerative and metabolic diseases of modern day civilizations.
The variation in the individual and regional predisposition to degenerative diseases and cancer may result from the interaction of modern dietary caloric intake and ancient mitochondrial genetic polymorphisms. Therefore the mitochondria provide a direct link between our environment and our genes and the mtDNA variants that permitted our forbears to energetically adapt to their ancestral homes are influencing our health today.
http://www.ncbi.nlm.nih.gov/pmc/articles/PMC2821041/
Will this change how you approach paleo from a diet or exercise perspective?
Views




1.1K

Last Activity




1406D AGO
Get FREE instant access to our Paleo For Beginners Guide & 15 FREE Recipes!
on March 26, 2013
at 03:04 AM
I was intrigued by the references to climate and seasonality and the implications of periodically restricting calories . I need to block out some time for this. It's definitely not a quick or easy read. Here are some quick highlights that stuck out:
An important role of mitochondrial ROS production in aging and degenerative diseases is congruent with the life-extending capacity of caloric restriction (69, 126, 127, 130, 204). Reduction of available calories will starve the mitochondrial ETC for electrons, thus reducing ROS and protecting the mitochondria and mtDNAs. Caloric restriction can be achieved by direct dietary restriction or by blocking the retention of excess calories. This may explain why mice in which the insulin receptor gene was inactivated in adiposities had an 18% increase in life span

When plant calories are abundant and consumed, the elevated serum glucose is detected by the energy-sensing pancreatic ?? cells, which respond by secreting insulin into the blood stream. The insulin signal then informs the energy-utilizing heart and muscle tissues to down-regulate mitochondrial energy utilization, since food-seeking behavior is less pressing. It also informs the energy-storing WAT and BAT tissues to store the excess calories as fat for when the season changes and plant calories again become limiting. When plant calories do become limited, insulin secretion declines and the pancreatic ?? cells secrete glucagon. These low blood sugar hormonal signals inform the energy-utilization tissues to up-regulate the mitochondrial OXPHOS system, thus enhancing food-seeking capacity. They also mobilize the energy-storage tissues to transfer the stored triglycerides into the blood to fuel the increased mitochondria OXPHOS
Plenty of other stuff in there as well!
-Matt
PhysiqueRescue.com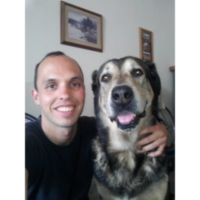 on March 26, 2013
at 03:36 AM
I think caloric restriction is a dead-end and that a valid approach is simply to ensure that one has a sufficient intake of all necessary mitochondrial co-factors (magnesium, ubiquinone, zinc, iron, carnosine, carnitine, niacin etc.) as well as sufficient stress on muscles to ensure that mitochondrial atrophy doesn't occur.
The "have no essential nutrient insufficiencies and go outside" method solves basically everything.
on March 26, 2013
at 04:06 AM
It might change my paradigm were I able to follow such studies.
But I see the OP simply moving downstream the energy system, from:
What raw fuel energy is intaken (foods eaten).
To how it is delivered and uptaken by each cell (insulin sensitivity).
To the health of delivery channels (vitamin K2, etc., for blood vessels)
To the power plants that burn the fuel (mitochondria).
If the power plants are breaking down, then logically you've got a major problem.
In general, I don't know what the eff is going on at the level of mitochondria.
But again, since all cells in the body rely on this system, any accelerated decrepitude in mitochondria should predictably result in higher incidence of degenerative disease.
Sign in to Your PaleoHacks Account