There are many flavors of Paleo floating around; the term itself seems to mean something different to almost everyone.
What does Paleo mean to you?
Which flavor do you subscribe to, and why?
What changes have you made in your life as a result?
Views




1.7K

Last Activity




1706D AGO
Get FREE instant access to our Paleo For Beginners Guide & 15 FREE Recipes!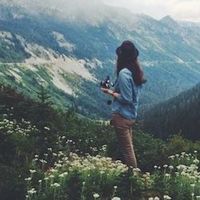 on March 11, 2010
at 09:08 AM
Paleo for me, purely and simply means: 'A Blueprint For Life' - an authentic blueprint that I refer to in many aspects of my day and gain great pleasure in trying to move closer to as the years go by (the journey has been a long one). It covers many areas of life: physical, nutritional and emotional; for me as an individual, a family member and as part of the local and global community. It encompasses the environment I am in, the technology I deal with everyday, the planet I respect, the body I love and most importantly, I see Paleo as an ongoing learning process and an accumulation of knowledge that I hope to be able to teach to my children in order that they have the wherewithal to survive in an uncertain future.
That's it in a nutshell - the flavor is pretty strong, but that's the way I like to take it!
And the changes I have made? Oh, they are numerous, from the way I eat, to the time I go to bed at night, how I walk down the street, to what I choose to teach to my kids. Most changes have snuck up on me seemingly unawares, others have hit me like a ten-ton weight, and all have made me realise that there IS a blueprint and in this day and age it IS possible to follow it in part or verging on whole.....
on March 11, 2010
at 01:44 PM
It is a return to consuming truly natural, REAL food to nourish our bodies, keep our bones strong and resilient, and maintain optimum brain function. It is a way of eating and living that our bodies were meant for.
on March 11, 2010
at 02:55 AM
---
Rick, to me Paleo is eating close to nature foods, paying attention to my diet, attempting to challenge my acceptable but aged body to some weight-bearing stress from time to time, even though the sprints are kind of on the back burner for now due to the relatively new knees.
Paleo is a way and means to lose some unwanted pounds, to ensure that my sleep apnea doesn't return, and to feel the best I can feel at this time in my life.
Paleo is not about taking science courses to analyze why the hell it all works, but to just be thankful that it does!
My version of Paleo is relaxed and happy.
Sign in to Your PaleoHacks Account