Reaching Low Body Fat Without Crunching Numbers
Answered on September 12, 2014
Created November 26, 2012 at 5:15 AM
I know some people have probably seen this addressed, but everything I searched for came up in bits and pieces that didn't provide a straight forward answer or good example.
I started a paleo style diet, I say that because I maintained limited dairy and some artificial sweeteners here and there, in the beginning of the year. From there, I moved into IF and paleo and finally to a full on LeanGains program with heavy lifting etc. The reason I started counting macros was because I had reached that stubborn belly fat point in my VLC diet at the time. The scale just stopped moving and my strength stats weren't drastically increasing from week to week so I had reached some sort of homeostasis. I believe Mark Sisson talks about this when he says a primal diet will help you reach your "genetic potential" or something like 80% of it. The rest would have to come from exercise or stricter diet adherence if I remember correctly. It was something along those lines. That program, where I strictly followed LeanGains, brought me somewhere between 10 and 12 percent body fat. That's my best guess, I had abs coming in but definitely no veins or anything that would suggest sub 10%.
I'm starting this question because I'd like to get down to that body fat percentage again but would like to do it without weighing my food or any of that annoying stuff. I like the intuitive eat when I'm hungry approach I had when I started paleo. The problem is, eating whenever I'm hungry = maintaining a certain level of body fat. I don't do any cardio, but I lift MWF with a focus on barbells and compound movements. So here goes !
Has anyone, who is NOT genetically predisposed to really low body fat, been able to reach anything like 10% or below without counting calories or macros? I feel like this is one of those can't have your cake and eat it too situations, but I am really curious. If so, what got you there or got rid of those last 10 pounds that seem to forever shroud glorious male abdominal muscles? Was it just a matter of going ultra low carb (ketosis) or did were you forced to incorporate some type of low impact cardio to stimulate fat loss? I'd to avoid chronic cardio as that makes me burn out and want to just compensate by eating more. Any experience or knowledge you might have on this would be greatly appreciated.
Also, if you think this is vain or putting my image before my health that's fine. You're entitled to your opinion. I believe I enjoy a healthy lifestyle and would like to reach a low body fat percentage, but I understand this is not everyones goal and I understand many people are here for lifestyle reasons not weight management. Any light someone could shed on this would be amazing!
Views




4.6K

Last Activity




1861D AGO
Get FREE instant access to our Paleo For Beginners Guide & 15 FREE Recipes!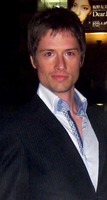 on November 26, 2012
at 06:28 AM
We have traversed similar paths. VLC keto repaired my hormonal systems and got me to 10%. Leangains and IF got me down to 8-9%. Coffee, green tea extract, and deeper calorie restriction got me to below 8%. I'm not predisposed and had never seen the two huge veins my abs that this program exposed.
Your question is one to which I too would love to see an answer. But honestly, the body's systems are designed to powerfully coerce us into +10% bodyfat levels. I don't think going intuitively will get you under that level, but rather, will get you above it.
Maybe the answer is simply going by hunger as you suggest, but in the opposite direction; when you are a bit hungry, don't eat. If you ever eat to satisfaction, you've stored bodyfat. If you are seriously hungry, endure it. If, with no changes to intake levels, hunger returns to previous, slightly hungry levels, you've burned bodyfat. If the seriously deep hunger persists, deficits are too deep.
I'd say if you can mentally handle that your superhuman. Gram scales give a baseline so you know you're on track, and can mentally relax and stop second guessing yourself. I think if you don't measure, and use only intuition, you'll go nuts.
on November 26, 2012
at 01:09 PM
i reached 8.7% but i was always eating the same thing, you can create a program(craming numbers together only once) and follow a very repetitive routine
Sign in to Your PaleoHacks Account