ranking of Paleo meats in an evolutionary sense?
Answered on August 19, 2014
Created February 12, 2011 at 5:23 PM
I wonder if any paleo academic person has made a ranking of meats currently available in terms of how much does the current animal differ from its wild origin? For instance I understand that all fish (at least the ones fished in the oceans and rivers, not bred) is "almost" 100 % paleo (and I say almost because some suffer from mercury contamination) because the fish in itself, genetically has not changed at all in the 10k years since the start of agriculture. On the other hand, while grass fed cow is "a lot more paleo" than grain fed cow, any of the cows that we can have today is the result of thousands of years of neolithic selection and evolution of cows, that have thousands of years ago separated from its wild ancestor, the Eurasian Auroch. Something similar applies to chickens and porks, since they come from thousands of years of domesticated breds.
Views




1.4K

Last Activity




1706D AGO
Get FREE instant access to our Paleo For Beginners Guide & 15 FREE Recipes!
on February 13, 2011
at 02:56 AM
I am guessing we'd start with game animals, then grass fed ruminants, then fish and shellfish, then hogs (would wild ones be considers grass fed or game?), then birds. You could put bugs in there somewhere too.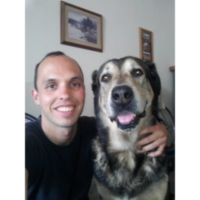 on February 13, 2011
at 10:01 PM
There's no one monolithic paleo past. We have different ancestries, and thus while it might be consistent with a large percentage of the evolution of my line for me to eat, for example, rhinoceros because they may have hunted a large number of the woolly variety, it's not necessary in order to achieve good health.
Because we can observe that the meat of grass-fed steers is similar in nutrition to that of, say, elk, we can choose the more convenient source of flesh because pursuing only those species that are largely untouched by domestication is an exercise in diminishing returns.
I would wager that a diet consisting of a great diversity of animals, even if some of them are grass-fed but farmed, would result in better nutrition than if you were to eat 100% wild deer.
on February 13, 2011
at 09:54 PM
I've been wondering about how fish fit into the paleo world. Hard to believe paleo man was able to do much ocean fishing. Salmon and other fresh water fish I would assume, but would've been tough to harvest bottom dwellers.
Sign in to Your PaleoHacks Account