Need Some Paleo Help!
Answered on August 19, 2014
Created May 24, 2013 at 2:00 AM
Hi everyone,
I was wondering if you can help me out. I've been trying out Paleo since the second half of my first year (which I just finished), and I find that it was easy for me to do because of the wide variety of foods offered in the dining halls. However, I find it harder to be paleo now that I'm back home.
I'll explain why. First off, my family is mostly vegan/vegetarian and we base our food on Asian staples such as white rice, noodles, and tofu. We always have an abundance of fruits and vegetables that I think are paleo-friendly, but I think the big killers are the wheat consumed in my household as well as the soy. I'm okay with eating white rice though if I have to.
I know that the paleo diet is not really for vegetarians/vegans. I stopped being a vegetarian because I was not happy with the lifestyle after 6 years of it. Now that I'm in college I am the one who decides what I want to eat. At home, it's not so easy to try to eat paleo if my parents are not very open to the idea of meat in the house. It's not that I can't eat meat, it's just that I can't bring any in the house or eat it in the house because my house is a meat-free zone.
I am wondering, should I just put my Paleo diet temporarily on a hold until I go back to college in the fall? Also, any suggestions on how to eat if I have to temporarily deal with a vegetarian/vegan diet in my family's home? Any wise words appreciated! Looking forward to your advice
Views




1.1K

Last Activity




1546D AGO
Get FREE instant access to our Paleo For Beginners Guide & 15 FREE Recipes!
on May 24, 2013
at 02:23 AM
It's not that I can't eat meat, it's just that I can't bring any in the house or eat it in the house because my house is a meat-free zone.
Simple, just take down the sign:
Explain to your parents that humans eat meat, we've evolved eating meat, meat is more natural than grains, there is nothing wrong with meat, meat is fine and to stop being crazy. Tell them you aren't an ape, you don't have the gut bacteria to digest crazy amounts of plant matter. You have a smaller gut and a bigger brain because you are designed to eat energy efficient food.
I feel for you, but it is what it is.
on May 24, 2013
at 05:16 AM
This is a tough issue. If your parents are dead set against any meat or eggs in the house, can you keep a small fridge in the garage for your food? Or, maybe you have a friend who lives nearby who wouldn't mind letting you store meat type foods in his or her fridge? Or, the costliest option is to move into your own apartment/ share an apartment with a friend. Talk to your parents about your concerns and see if they have any ideas. Good luck!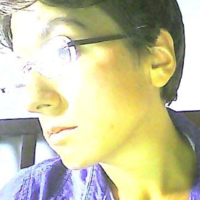 on May 24, 2013
at 02:35 AM
Sign in to Your PaleoHacks Account