For the past week I've been logging everything I eat so I can take a broader look at things and also hopefully get feedback from this community on where I could be doing better.
I've noticed that the mere act of logging my food has helped to deter me from some bad choices, so it is already helping.
Below I've included 3 days, which are pretty typical of what I eat. I'd love some feedback on this, particularly foods that I should consider eating more regularly, or any glaring deficiencies or overages. If it helps, I'm a 30yo male, in pretty good shape, weigh about 148. I do Crossfit roughly 4 days a week, but otherwise work a job where I sit in front of the computer all day. Thanks!
Wed
9am Hot Green/Black tea blend with coconut milk and pumpkin pie spices 12pm couple of macadamia nuts Salad: Wild salmon heated in a bit of coconut oil, organic mixed greens, banana peppers, capers, onions, 2 over-easy eggs homemade balsamic dressing 2:20pm 1/3 Dark chocolate/raspberry chocolate bar. 61% dark (not dark enough). about 14g sugar, 20 carbs 3:15pm Banana 6pm Chicken breast sandwich (chicken breast split in half, fried in olive oil, used as the "bread"). Filled with bacon, avocado, tomato, and chipotle mayo (http://everydaypaleo.com/homemade-paleo-mayo-cooking-demo/ + chipotle) Still hungry, so after that, just a small salad of avocado, bacon, and tomato tossed in the chipotle mayo. 11pm Supplements: multi-vitamin, 600mg fish oil, 2000iu vitamin D Workout: Crossfit (focus back squats)
Thurs
9am Mixed organic greens topped with a piece of bacon (crumbled), 2 over easy eggs, and a dollop of chipotle mayo 12pm small glass of coconut water (Post-workout) 1pm 5 macadamia nuts, 5 pistachios piece of piece jerky Salad: organic greens, wild salmon, onion, banana peppers, tomato, avocado, balsamic dressing 6:45pm Mixed greens salad, rotiseree chicken, carrots 7pm banana 10pm couple of macadamia nuts, piece of chicken 11pm Supplements: multi-vitamin, 600mg fish oil, 2000iu vitamin D Workout: Crossfit (focus bench)
Fri
9am
Big bite of kimchi
3 over easy eggs, half avocado, baby organic spinach saut??ed in olive oil
12pm
Salad: Organix mixed greens, tomato, avocado, almonds, grapes, onion, chipotle mayo dressing
3:15pm
3 macadamia nuts, half a walnut, 2 pieces beef jerky, 2 dates
5:30pm
Salad: Organic mixed greens and baby spinach, onion, avocado, chicken, balsamic dressing
Supplements: multi-vitamin, 1200mg fish oil, 2000iu vitamin D
8:10pm
6 macadamia nuts, 6 almonds, 2 pieces beef jerky, small piece 61% dark chocolate with cherry
10:15pm
5 macadamia nuts, 2 pieces beef jerky
Workout: 30 pull ups, 10 chin ups
Views




1.7K

Last Activity




1720D AGO
Get FREE instant access to our Paleo For Beginners Guide & 15 FREE Recipes!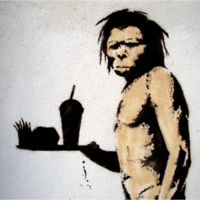 on November 04, 2013
at 04:48 PM
One thing I would strongly suggest is to adjust your supplementation. Particularly the timing.
Vitamin D is great to supplement but it should be taken in the morning/early afternoon for best effect. It has strong effects on your circadian rhythm.
Most People (even paleo) don't get enough magnesium, which is a great one to take at bed time.
I strongly advise you ditch the multivitamin (they're nearly useless and potentially harmful).
As @samc says, I agree you should track your diet on cronometer.com or the like for a few days. Not too much work, especially if you're already logging what you eat. Estimate - don't get carried away measuring everything; it's just to get a better idea. I've been doing it almost daily for about 2 weeks and it's really helped me dial in my needs. They even have a Paleo pre-set though I fine tune mine as I get a better understanding of my body's requirements.
My impression is that you should eat a greater variety of meats and should not avoid rheumatoid ("red") meats. Chicken, fish, and nuts may be getting you too much PUFA. Overall though it looks healthy, if a bit limited.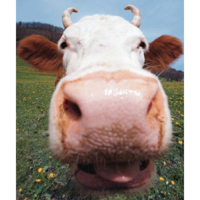 on November 04, 2013
at 03:24 PM
Doesn't seem like a lot of food, but if you weigh what you want and have good energy it seems fine. Did you run it through one of the food tracking programs to see if you are covering vitamin and minerals ?
Sign in to Your PaleoHacks Account