let thy medicine by thy food and thy food be thy medicine
Answered on August 19, 2014
Created May 17, 2012 at 2:47 PM
I've been on Remicade (a tnf alpha inhibitor) for over four years to control my symptoms of an autoimmune disease, ulcerative colitis. However I've gotten to the point, where I just don't want to be on it anymore (it seems to be causing horrible eczema...and I'm just fed up being on such a serious drug). I'd like to embrace the paleo/scd diet 95-100%. any reasons why I shouldn't just bite the bullet and stop this medication? and would you do the same if you were me?
Views




1K

Last Activity




1523D AGO
Get FREE instant access to our Paleo For Beginners Guide & 15 FREE Recipes!
on June 14, 2012
at 10:08 PM
Caveat: I'm speaking as a third-year medical student.
If you're willing to risk returning to the symptoms of ulcerative colitis that drove you to remicade in the first place, then do your research, get your diet squared, and venture forth into the wilderness. But doing so cold entails significant risk if you're not under a physician's management.
My personal advice would be to begin with a week of pastured bone broth to begin to heal your gut and repopulate the microbiome, followed by a few more weeks getting fat-adapted and working out the kinks in your dietary regimen (it takes a bit of thought and a lot of trial-and-error to do this kind of diet in a way that's right for you). Then I would consider removing the remicade.
The metabolic transition, if you've also suddenly stopped the meds, could wreak havoc on an already delicate digestive/immunological balance. It's rough enough for most healthy folks, and I would caution against trying to do both simultaneously.
That being said, there are lots of success stories about patients with ulcerative colitis becoming symptom-free when they remove gluten, sugar, phytic acid, and whatnot from their diets. If you make the choice, pay particular attention to your omega balance and the best of luck to you!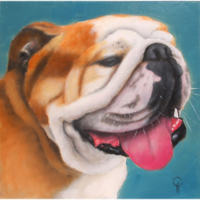 on May 17, 2012
at 02:55 PM
I took that for years for crohns but now am symptom free, going on my 5th year. My doctor thinks it is because I have vitamin d level around 80. In fact there is now some evidence to that effect. As you kow Crohn's and ulcerative colitis are both autoimmune conditions and similar in many respects. Good luck.
Sign in to Your PaleoHacks Account