hi everybody, I live in Lafayette, LA, and trying to start a Paleo lifestyle, I need some help.
Answered on October 29, 2013
Created October 23, 2013 at 3:19 AM
I have started eating healthy trying to follow the paleo menus as much as I can, salads, using olive oil, vinegar and sea salt, NO sugar, NO dairy products, coconut milk and lots fruits and water. I've been doing it for 2 weeks, I'd like to do some kind of Crossfit rather than a gym, I'm 5'10" and 220 lbs, I'm trying to get to 180 lbs (while losing the beer belly) I would also like to do this on a reasonable budget. I Thank you in advance for any advice.
Views




2.5K

Last Activity




2176D AGO
Get FREE instant access to our Paleo For Beginners Guide & 15 FREE Recipes!
on October 29, 2013
at 04:38 AM
Try to make convenient meals that can be cooked in bulk and reused; this makes sticking to the plan much easier, and when you're buying things in large quantity it usually helps with the cost as well.
on October 25, 2013
at 12:39 AM
Be careful that you don't fall into the Paleo Police trap--you can achieve significant results (ie. weight loss) even if you're eating conventional veggies and grain-fed beef to save money. (Don't fall into the "calories don't count" trap either... I don't track calories, but I make sure I'm emphasizing produce rather than eating a ton of fat because I can.)
I don't track my grocery expenses (because I'm *that* lazy), but I could swear I'm spending less on food now than I did before I went paleo, since I make almost all of my own food at home, so I'm not paying for packaging/marketing of frozen foods or take-out. I try and avoid buying convenience stuff like pre-cut lettuce (more expensive than buying an entire head) and I try and buy meat in bulk (warehouse/club packs) when I can--this means I spend more time prepping food, but I think the extra time is worth it since it saves me money.)
And, of course, there are a ton of gym-less possibilities you can explore to avoid paying to work out. I've been "investing" in a personal trainer to learn the basic moves and proper form, and plan to go it on my own in a cheaper facility once I know what I'm doing. (I hope it works...)
Best of luck to you! :)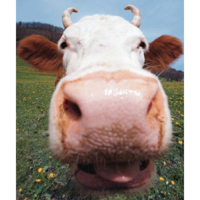 on October 23, 2013
at 04:31 AM
When I first started and dropped the initial large amount of weight, I did barely any exercise. Let the diet changes work first. I don't mean be a slug, but adding Crossfit might just ramp up the appetite, cause injury or stress. Just the changes in dropping the bad foods will kick start your health and weight loss. Careful with the Olive Oil as you can easily add a few hundred calories into your salad without realizing it. I use about 2 teaspoons of OO for a salad for 4 people. OO, mustard and balsamic vinegar.
Sign in to Your PaleoHacks Account