Hack my weight-loss weigh-in
Answered on August 19, 2014
Created June 01, 2013 at 2:45 AM
Hi Hackers,
I'm a huge proponent of ditching the scale. I don't actually care about my weight, but am in the position of being in a workplace weight-loss competition and everyone at the office is eagerly watching the results of "the bacon guy," so I'm trying to compete without sacrificing too much.
I started off the competition with what I consider a pretty good hack, putting on a solid 8-10 lbs of water weight via a huge carb re-feed the day before to pad my total weight-loss numbers. The competition is a total of 12 weeks, and since the first week's initial loss of 8 lbs I've maintained my normal .5-1 lbs of weight-loss per week.
The competition ends in 4 weeks on 6/28/2013. What can I do to hack these last 4 weeks, the last few days in particular?
My stats: 30 year old male, 6'1. Start of competition: 228 lbs. Current weight: 214 lbs, approx BF 17%. Heavy barbell lifting 4x per week, fasted early morning. HIIT 1-2x per week, 20 mins tops. IF 12-16 hours most days.
Diet: Average 50/25/25 F/C/P with occasional VLC days and occasional HC/LF days (all carbs starch/tubers).
I think I can win the competition if I could get below 200 lbs by the end, but I'm trying to not go sub 1600 calories on any given day or do tons of cardio. Walking, HIIT, and 20-30 minutes on a row machine is about it.
Views




1K

Last Activity




1430D AGO
Get FREE instant access to our Paleo For Beginners Guide & 15 FREE Recipes!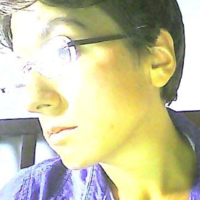 on June 02, 2013
at 02:28 AM
Your success will be 3 months when you're still losing weight and they've gained theirs back. But you probabl shouldn't listen to me, I think competitions have too high a possibility of participants abusing themselves over it.
on June 02, 2013
at 02:14 AM
The obvious thing to do is quit the heavy lifting so you can lose some muscle mass. But is winning the competition really worth it?
on June 02, 2013
at 03:19 AM
do you eat much fruit/nuts? cutting them out would help.
Sign in to Your PaleoHacks Account