Hello Paleo Hacks.....
So I am considering entering into the Paleo domain but do have some questions.
I would truly like a road map for success in order to get the best out of the transition. In other words if I jump in I want to go in over my head and not just up to my waist... I think.
What are the initial steps I should take: - Picture of myself before - What steps should I take from an evaluation/examination point to see if I have deficiencies like Dave had when he started - Slowly changing the diet to avoid dropping out - Meal Plan - Exercise Plan
I also have a concern in regards to my wife being a Type I Diabetic for 30+ years, and she is a very healthy diabetic but we want to help her even more.
Finally I have a 9 year old son who on the outside is very healthy but I do know that with the SAD (Std American Diet) he as big time room for improvement and I'd rather it be now than later.
Thx
Derek
Views




2.4K

Last Activity




1794D AGO
Get FREE instant access to our Paleo For Beginners Guide & 15 FREE Recipes!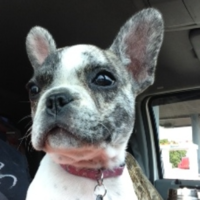 on August 17, 2013
at 04:44 PM
I will do the same for you:
4:30am - jog 3-4 miles (4 or 5 X's/week) have a Rockin Wellness protein drink with MCT oil and almond milk immediately afterwards
8:00am - 2 hard boiled eggs and 2 slices of bacon with salsa (maybe 1/2 avocado if hungry)
12:00pm - leftovers from evening before (usually a piece of salmon or baked chicken) with frozen veggies (I try to stay as green as possible but I love cauliflower)...I eat until I am full...maybe one pice of chicken...maybe 2.
if I need a snack before I hit the gym then I eat a handful of almonds, if not, then I don't.
6:00pm Crossfit workout (3 or 4 x's/week)
7:30pm Some sort of protein cooked in olive or coconut oil and again some sort of veggies.
On days that I do not jog in the mornings I am not nearly as hungry so I do not require as much food. On the days that I jog and do Crossfit...I am usually pretty famished but as long as I take in enough proteing and fats I stay pretty full. It will take a while to figure out what works for you. I still play around sometimes with different foods to see where I am with Paleo...I have yet to add sweet potatos back into my diet because they are so high in carbs and sometimes trigger a binge cheat for me. You will find your niche! Good luck and come back to the forum regulary....I am new here but so far I just love it!
on July 20, 2013
at 03:11 PM
I would recommend picking up a copy of Rob Wolfs Paleo Solution. I assume you are not going to be VLC Paleo? IMHO I would get a full blood panel including a VAPs test prepaleo just for reference. I will give you my average day including exercise
Morning
Bootcamp (HIIT, sprints, pushups, situps yoga etc)
3 pastured eggs scrambled in 1/2 tablespoon pastured butter 2 pieces of pastured bacon 1 cup homemade kefir 1 .75 lb Organic Sweet Potato baked with 1/2 tablespoon of butter 1 advocado but lately I have been eating for lunch
Lunch
Burrito box from Whole Foods (chicken, guacamole, lettuce, salsa, onion)
Dinner
4 1/4 lb 100% grass fed organic beer patties Salad of Arugala with olive oil aged parmesan cheese and organic cucumber
I exercise roughly 4 times a week always fasted. Paleo is actually quite easy
Sign in to Your PaleoHacks Account