Dieting forces the brain to eat itself news article.
Answered on August 19, 2014
Created August 04, 2011 at 2:52 PM
http://www.telegraph.co.uk/science/science-news/8677200/Dieting-forces-brain-to-eat-itself-scientists-claim.html
http://www.msnbc.msn.com/id/43989918/ns/health-diet_and_nutrition/#.TjtOeGHK2nQ
So the study mentions that the body begins to release fatty acids. Could it be that those of us that get a jump in blood lipids as a result of going paleo are in effect under eating. Is under eating them worse than over eating? I stopped Crossfit in June and my blood lipids came down 100 points in TC. (Not that I'm against Crossfit. I can't wait to go back, but this time I'm eating as much as I can.)
Get FREE instant access to our Paleo For Beginners Guide & 15 FREE Recipes!
on August 04, 2011
at 04:53 PM
I think this commenter nailed it:
The problem is the low-fat diet. The brain contains a lot of fat. So if you don't get enough fat in your diet, that's why the brain "eats itself".
I don't think a jump in blood lipids comes from our brain fats getting burned. Won't this only happen after real fasting (not, say, a 20-hour intermittent fast) when the body is essentially starving?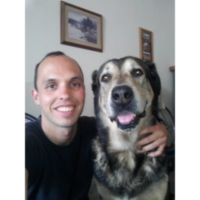 on August 05, 2011
at 12:04 AM
on August 04, 2011
at 08:47 PM
I'm confused...there are (Paleo) sources that say the brain needs lots of fat,while there are other (Paleo) sources that mention that our brain uses up to 150gr.glucose daily. So are people divided into 2 types of brains? One person running mentally better on lots of fat,while the other might be better of with glucose?
Sign in to Your PaleoHacks Account