Can original paleo success be duplicated? help!
Commented on October 25, 2013
Created October 25, 2013 at 2:19 AM
Hello everyone! Hope all you paleo peeps can offer some suggestions on my little personal paleo dilemma..
This past February, I started eating strict paleo after my naturopath asked me to do a 2 week sugar detox to cleanse my candida problem. I adopted paleo to help me get through the detox (which essentially eliminated the same thing that paleo does) and as a result, I started feeling so much better that I decided to adope the Paleo lifestyle. A few months later, I was down 30lbs, had fixed all my PMS problems, energy and mood were better, overall felt amazing.
Fast forward to a couple of months later, I started dating my now boyfriend and started making exceptions here and there with my diet as I started going out to eat (and drink) more often. Then, to make a story short, I had a rocky summer - I had back problems, got sick, and fell down the stairs and injured my foot. I didn't work out for 2 - 3 months, not consistenly anyway and that resulted in me making bad diet decisions more and more often. Eventually, I realized I was no longer eating paleo - my PMS cramps came back, I had put on about 10lbs back, started feeling heavy and bloated again and ugh, sugar cravings.
I'm ready to get back to the diet that made me feel happy and natural but am feeling rather skeptical and down on myself. I hate that I fell off the bandwagon when I was really loving paleo and now I am skeptical I will have the same level of success as I did when I originally started. I want to feel better, drop this weight I had gained and get back to being health.
Can you paleo pros suggest the best way to get back on track? Im starting a 15 day Candida cleanse tomorrow (as I did the first time around) to clean out any yeast overgrowth from the past few months of sugar and grain gorging. But otherwise, any advice on how to get back onto it?
So what's the best way to start? Some sort of fast? A sugar detox? Any clues?
All your suggestion and help will be greatly appreciated!
Get FREE instant access to our Paleo For Beginners Guide & 15 FREE Recipes!
on October 25, 2013
at 05:45 PM
It will be easier this time with all you've learned from your previous experience. We all slip up on occasion and only gaining back 1/3 of the weight you lost is not the end of the world.
It's easy to fall back into old habits especially since our paleo habits are not as firmly established as our SAD ones. As samc says just jump back in & eliminate the non-paleo stuff.
I think one of the hardest things to handle / resist is the nightlife activities of being a young person. Esp the drinking and attendant snacking / eating. When I first headed towards paleo, I used a blood sugar meter to gauge my reaction to meals, foods & drinks. (yeah, I know, more than a bit geeky and painful too).
After a night of heavy drinking & eating, my meter gave crazy reading & error messages. Internet research lead me to:
http://graemethomasonline.com/beach-body-or-beer-belly-alcohol-and-your-physique/
and
http://www.efficientdrinker.com/
per the suggestions of these websites I really changed my drinking behavior, in the last year I've had maybe a dozen beers. My wife & I limit our drinks to red wine or vodka with sparkling water & a twist (lime or lemon) and maybe white wine. No sugar or diet mixers, no fruit juice.
Yeah, kinda boring.
She limits to one per day, I limit to two per day, max. On occasion we might bump by one extra drink at a party. If you're going out to the bars multiple nights per week, the number of drinks can add up quickly. With the wrong drinks or mixers you can really derail your paleo. Plus drinking disinhibits eating behavior.
who would you rather be? :)
http://www.efficientdrinker.com/images/inefficient-guy.jpg
on October 25, 2013
at 01:43 PM
Thanks! I have jumped back in and it has been a somewhat easy transition (easier than the first time) mostly because all the meals I cook are Paleo so theres no learning curve. But I am trying to coach my boyfriend into it as he's shown a lot of interest in doing it with me. I was just wondering if anyone has had success with weight loss starting the 2nd time around, especially after losing 30 pounds..then gaining some back when getting off track. Wondering what to expect from my body and how to handle it this time around. Started a candida cleanse this morning – just want to feel light on my feet again!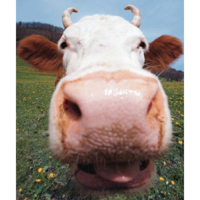 on October 25, 2013
at 03:16 AM
Eliminate the non paleo foods, add the paleo foods - it really isn't a complex plan especially since you know it works for you. Just jump back in.
Sign in to Your PaleoHacks Account