BLOOD TEST RESULTS
Answered on August 19, 2014
Created June 09, 2011 at 6:10 PM
I just spoke with my doctor who told me my LDL from the VAP test is 151. While he said that I was correct in my estimation that it was the less dangerous light fluffy LDL, 151 was still high and a little cause for concern. My doctor said that it still does "some" damage. Now he is a low carb person himself but not Paleo. He does not recommend any statins or anything like that. He just recommends blood work in 6 months. Here is the question: Is my 151 LDL a concern? (At the time of the test I had been Paleo for about 7 weeks). Should I cut down the beef and move towards more chicken and pork?
Side notes: If I recall, he said something like type A LDL if that helps. I also lost about 34lbs in the last 7 weeks and will be eating to maintain weight from now on.
Views




2.1K

Last Activity




1518D AGO
Get FREE instant access to our Paleo For Beginners Guide & 15 FREE Recipes!
on June 09, 2011
at 06:57 PM
You need to get a copy of your vap test. There is a lot of info on that test you want other than LDL. You need to look at triglycerides and fasting sugar. Get a copy and post all the results.
The reference to type A LDL is generally called Pattern A which means the preponderance of your LDL particles are the fluffy bouyant non harmful LDL.
Your 151 LDL number is just fine. I would send you to http://jackkruse.com/leptin-part-deux-the-liver/ regarding LDL particles and about leptin's role in management of hormones.
You have done a great job. Continue on with the beef, eggs, bacon, port roasts, leg of lamb I personally think chicken is too high in Omega 6 fatty acids. Fish is also great
See if your doc ordered a A1c and/or a high sensitive C reactive protein test. Dr K uses these as proxies to determine underlying causes of problems.
Great job.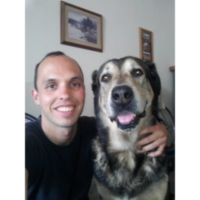 on June 09, 2011
at 10:10 PM
Beef is almost certainly not the cause; how much butter, cream or coconut oil do you consume?
Going from tons of butter to almost no butter for 5 weeks caused my LDL to plummet by 23%.
on June 09, 2011
at 07:06 PM
What are your HDL, Trigly, and A1c numbers? Those are best markers for heart disease.
Don't worry about your LDL, it's means nothing in isolation. If you HDL is high and your Trigly and A1c are low, you're in FANTASTIC health.
Sign in to Your PaleoHacks Account