I'm only on day 4 of the paleo diet, and my body has already started the detoxing phase. I'm not doing the 21 day sugar detox, or 30 day challange, I'm just changing my diet in order to drop 10lbs and, hopefully, keep it off.
So, I made a waffle recipe this morning that I found off of a blog, and it called for 1/3 cup of coconut milk and some coconut sugar for the coating. They were very tasty. But after I ate, I noticed that I felt a little bit bloated. And I looked up whether coconut milk or sugar is allowed on the diet, and to my surprise, most said that they aren't "technically paleo" which made me wish I would have done more research before I made them. (lesson learned).
So my question is, is my body going to react negatively to the sugars that I put in my body and start my detoxing process all over again? I might not be doing the 21 day sugar detox, but regardless, my body is definitely feeling the change. So how will this affect me now?
Views




1.3K

Last Activity




1708D AGO
Get FREE instant access to our Paleo For Beginners Guide & 15 FREE Recipes!
on November 15, 2013
at 09:12 PM
Why aren't you doing the 21-day sugar detox? The recipes are all near-paleo or paleo. Level 1 allows a limited amount of white rice and legumes, so you can have some chili w/ beans, for example. I started the Level 1 plan 3 days ago, and because of all the new recipes I needed to cook, I haven't had time to be hungry, aside from the filling nature of the foods.
The only criticism I have is that it bans olive oil for cooking, which makes no sense, apart from extra virgin olive oil. Regular olive oil has a similar smoke point to lard and butter, which are allowed.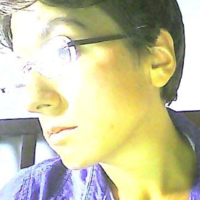 on November 15, 2013
at 08:25 PM
So there are a lot of websites out there that try to recreate typical SAD comfort food. When you want a treat every once and a while (and for my family that means once or twice a month maximum) you have an incredible amount of paleo-ified favorites to chose from
That's not what paleo is about, though. It's about maximizing the nutritional value of the vast majority food you put into your mouth. That means you get to eat healthy sh*t all of the time. It doesn't matter if you do low-carb, high-carb, whatever works for you. But the general rules should be followed. I'm assuming you know what those are. Here's the issue with those pancakes in particular.
Almond flour is crazy high in omega-6, thus screwing with your omega 6-3 ratios (humans could strive for equal (and some argue, higher) omega 3) Think of how many almonds are in almond flour vs. how many you could stomach just snackin' 'em raw. Were they grains? No. But higher omega 6 still is thought to cause needless inflammation, which paleo tries to get rid of. So it's not NOT paleo, but it is putting needless stress on the system.
Unless you get straight coconut milk (in a can) it's probably not paleo because those carton milks are full of added sugar and preservatives.
Coconut sugar is still sugar extracted from a coconut. Not tons different than sugar cane extracted sugar. I still consider it not-paleo but it could be worse. This is more a simple-carb battle than anything else, so you decide.
on November 15, 2013
at 07:51 PM
This doesn't come off as being all too serious about the Paleo diet, imo. Day 4 and you're eating waffles and sugar... haha. The guar gum might be messing you up.
At day 4 if you feel bad and you're still eating stuff like waffles and sugar, it's probably more from the sudden change in caloric energy than a herxheimer reaction.
Sign in to Your PaleoHacks Account