Is it bad to have bananas everyday if I want to tone up?
Answered on August 19, 2014
Created May 14, 2013 at 11:08 PM
Hi guys, I want to know if it's bad to eat bananas if my main goal is to tone up, aside from performing well while exercising. Before I did cross fit i use to go to a gym and i had a trainer. I remember he told me to avoid eating bananas and grapes because they are very high in carbs and sugar. The problem is I loveeeeeee bananas and since doing cross fit I crave them so much specially since I have crazy sugar cravings. I feel like eating a banana kind of helps with these cravings. What do you think? Is it bad or good for fat loss and toning up?
Views




4.7K

Last Activity




1491D AGO
Get FREE instant access to our Paleo For Beginners Guide & 15 FREE Recipes!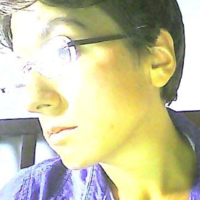 on May 14, 2013
at 11:14 PM
Try dropping them for two weeks and replacing it with equal calorie-amount fat (1 tbsp butter or oil should do it). Add them back in. See if it makes a difference. We can't really assess your body like that for you, though I can say I feel great when I drop my carbs... on the flip side, I definitely don't do crossfit.
on May 14, 2013
at 11:16 PM
Since toning up isn't a real thing you should be fine. Seriously though if you're doing a lot of glycolytic activity like cross fit you're going to need them, which is incidentally the most likely source of your sugar cravings. Also this is an impossible question to answer in isolation, without knowing more about your programming, diet and goals.
on May 15, 2013
at 02:02 AM
i share your banana love, too. they are my favorite fruit. before paleo, i was an 80/10/10 fruitie and i'd throw back at least 20 bananas a day. starting paleo, i cut it down to 5-6 per day which was like nothing to me. now, i'm trying lower carb and am down to 2 a day. it is freaking torture and i hate it.
obviously, too many won't make you lean. i was very pudgy before paleo and have gotten leaner. i don't see it as a problem eating them every day if you don't go overboard with other fruits/veggies. do you have a carb amount you are aiming for? remember that 1 medium/large banana has about 30 grams of carbs. the only fruit higher is dates (my other favorite fruit!).
Sign in to Your PaleoHacks Account