How many calories should I be eating a day? Macronutrient?
Answered on August 19, 2014
Created May 14, 2013 at 11:19 PM
I've seen and tried all types of different ratios for macronutrients (protein,fat,carbs)such as 50/30/20, 25/35/40, but I always end up cheating, going carb crazy and eating non pale foods for the whole weekend. I have a serious issue with portion control for cheat meals. Anyways I currently researched and saw that the recommended cross fit ratios are something like 30/30/40 or 30/40/30 I am not sure. I use to eat only 1,500 calories a day, but felt extremely tired. I workout hard at my box. Sometimes I even do 2 -3 WODS a day. Should I be eating way more than 1,500 and at what ratios for the macronutrients. Is a diet high in fat and lower in carbs better or should I not be worrying about that and listen to my body? I really want to tone up, meaning get abs and really toned at least 15% body fat. Last time I checked i was at 19% I am 5'7 and weight around 146lbs. Any answers will help a lo thanks!
Views




2.1K

Last Activity




1740D AGO
Get FREE instant access to our Paleo For Beginners Guide & 15 FREE Recipes!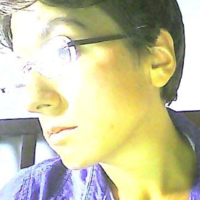 on May 14, 2013
at 11:35 PM
Sometimes I even do 2 -3 WODS a day.
Whoah. I've never done crossfit, but I know it's crazy-intense and there's a point where you're doing too much. We're supposed to be getting healthy, not breaking ourselves down.
Unless I'm totally out of my mental league here about crossfitting, I'd say keep it to 1 WOD a day, max out at 2 WODs one day out of the week, and take at least one day to rest. That kind of intense exercise + low calories + stress from daily life = too much.
I'd say, from the information you just gave us (could use gender/age/weight/etc) Try for 1800 (or 2000 calories) and 30/40/30. That would be 135g protein, 80 g fat, 135 g carbs. Make sure to get your protein in at every meal, but play with your fat/carb ratio until you find something comfortable.
But that's just my inclination. I'm a historian, not a nutritionist. And I'm not into this intense training thing ;)
on May 15, 2013
at 03:28 AM
Go into your kitchen and toss/donate all non paleo foods and never buy them again. If you must cheat, but the smallest size "package" you can so you don't have say a huge bag of lays laying around or king size candy bar. If you're going out and cheating, order less (ask if they can do half portions), eat slowly (bring company!) or just don't ask for a to go box and understand you paid for your dinner and a nice evening not left overs.
on May 15, 2013
at 04:48 AM
keep carbs below 20 grams per day. Also keep grams of protein and grams of fat the same. 9 Calories per one gram of fat and 4 calories per one gram of protein. Raw eggs and meat are super foods with the perfect ratio.
Sign in to Your PaleoHacks Account