Has the Paleo community leaned too heavily into its own dogma?
Answered on August 19, 2014
Created March 17, 2013 at 5:26 PM
There's a tendency in the Paleo community to treat unlimited saturated fat consumption as not only benign, but healthful. While there are some of us that can consume an avalanche of saturated fat at every meal and see no change in our cholesterol levels; for many of us treating those foods with such abandon is perilous. I just got my blood checked after eating Paleo for a year, during which time I gave little thought to my saturated fat intake. I posted about my results here yesterday; my total cholesterol went from about 180 to over 270. Since learning about the increase, I've been scouring the web and have found an endless supply of posts detailing the same circumstance: the authors followed a Paleo diet for some time, only to be faced with worrying results at their yearly physical. It's easy to muse about the futility of cholesterol readings or to dismiss them altogether, but the fact of the matter is that when you're approaching a total cholesterol of 300--and certainly when you're crossing that threshold--your diet demands modification. Sure, there is the question of particle size--do you have large, fluffy LDL or small dense LDL--but particle count is equally (possibly more) important. We can look at people with Familial Hypocholesterolemia as evidence of that; notwithstanding the size of their LDL particles, they are at very high risk for CVD simply because their particle count is so high.
No question saturated fat has been wrongly vilified over the past few decades, but blanket statements get bandied about in the Paleo community exonerating the consumption of things like bacon and beef tallow at every meal. Those statements seem misguided because they simplify an endlessly complex system of variables that results in different nutrient-processing from person to person. Not everyone can eat bacon at every meal and expect to remain healthy. What's more, if our goal is to simulate a diet that might have been consumed by our ancestors, beginning each day with 4 pastured eggs cooked in grass-fed butter and a side of pastured bacon along with greens stewed in the renderings of that bacon doesn't hit the mark. Eggs were certainly consumed by hunter gatherers, but 4 of them on a daily basis? Supermarkets with aisles filled with hundreds upon hundreds of eggs didn't exist in the Paleolithic era; our ancestors first had to find the eggs, then steal them from their nests, which would have made their consumption much more intermittent than many of our lifestyles imply. I remember Lorain Cordain making that point some time back and though I didn't alter my diet in accordance with the implications of his observation, it was a resonant comment.
When people transition to a Paleo diet, they often lean into things like grass-fed beef, ghee and coconut products; they eat them at almost every meal. The carefree incorporation of those foods into their diet is a result of this burgeoning Paleo dogma--people ranting about the wrongful vilification of saturated fats and offering anecdotal evidence of their own consumption of those foods without consequence. The web is teeming with blogs and posts on sites like this one by people advocating a diet that's tremendously high in saturated fat. To prove the healthful properties of that dietary choice, they bring up the Masaai or other hunter-gatherer societies, which is persuasive evidence. Nonetheless, it's a simplification of a very complex issue. Food-processing differs from person to person, and what may have worked for the Masaai may not work for you. I'm a huge fan of Gary Taubes. I've read just about everything he's written. His diet is very high in saturated fat, and he posted the results of a relatively recent blood test, wherein his total cholesterol came in around 200. His results helped me to quel concerns I had about saturated fat consumption, but despite my having eaten a very similar diet to his, my results were markedly higher. The discrepancy is as persuasive as any argument about the Masaai; dietary choices affect each of us differently. There is no one-size-fits-all diet.
Looking back on the way I've eaten over the past year, it's probably a good thing I got poor results on my blood test because it served to highlight a very important point that's easily lost in the Paleo community: we must apply reason and intuition when constructing our diets. There must also be an acknowledgement that we are all unique--that what works for one of us may not work for the rest of us, and that we need to monitor our blood work, so we can arrive a way of eating that best suits our own unique brand of food-processing.
Anyway, I'm not posting this to be pedantic, and I'm open to people disagreeing with me and telling me why it's ok for your total cholesterol to shoot up to 300 or above. This is just a way to spark discussion and maybe some debate. Do you think the Paleo community has leaned too heavily into--and to some degree distorted--its own dogma?
Views




1.4K

Last Activity




1432D AGO
Get FREE instant access to our Paleo For Beginners Guide & 15 FREE Recipes!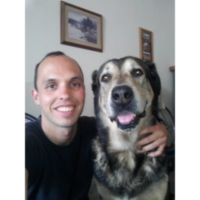 on March 17, 2013
at 06:10 PM
Great post; couldn't agree more. I hit a total cholesterol of 393. I've seen people go as high as 550 in response to a heavy intake of butter and cream (the specific fatty acids ratios of which differ from standard animal fat). I've corresponded recently with a fellow who got deep into the 300s just with egg yolks alone. He was very systematic about the changes he made between tests and it turned out that he hyper-responds to dietary cholesterol. When I looked into it, I found that both of these phenomena are in the scientific literature but have been totally overlooked apparently.
I don't believe it's out of the realm of possibility that someone could pick up a copy of the "Perfect Health Diet," read "saturated and monounsaturated fats are safe in any amount" and launch their cholesterol in the 500s due to an apparently not uncommon genotype. If they then dismissed doctors as being part of the CW machine and never got a lipid profile, they could have a serious CVD problem in short order. The etiology of CVD is complex and it obviously requires more than just a lot of LDL, but only an idiot would say that number can be ignored completely.
Obviously the flip-side is that there appear to also be plenty of people for whom it actually does have no perceptible effect. There isn't a way to tell which one you are without testing.
I don't know if new editions of the books that have advocated no restriction on saturated fat or dietary cholesterol have added warnings about some people being susceptible, but I've never seen it.
on March 17, 2013
at 11:09 PM
One thing I've always questioned about the paleo dogma is the difference between:
(1) a person who has eaten SAD for most of his life and converts to paleo, and
(2) a person who has eaten paleo from day 1 (such as modern day hunter-gatherers).
Could there be a difference between the "ideal" diet that a person COULD eat (assuming he always ate that way) and the "trying to make the best of it" diet that a person should eat with all the baggage from previous eating?
In the context of your question, might it not be possible that a person could eat unlimited saturated fat from birth and be fine, but that a person who converts should eat less?
I am sure that people will respond and say, "all the cells in your blah blah blah are made new every blah blah days." But I would hold out and say maybe we don't know. I think our knowledge is increasing, but I don't think we fully understand the damage to our bodies from decades and decades of processed foods.
On a similar note, one of the things that we lose here in America is any idea of our cultural/genetic inheritance. We see so many diet variations in modern hunter-gatherer tribes ... with the amount of inbreeding, they are certain to have evolved eating the most suitable diet for their genes. I've had people on here scoff, but I think there is something to be said for looking to our own inheritance (as best we can) and trying to imitate it to a degree. This may or may not play in to the genetic tendencies you mentioned. But I think it's an interesting tangent.
on March 17, 2013
at 06:23 PM
While I don't believe that the same diet is right for everyone, I really don't think cholesterol is the culprit of heart disease. Cholesterol is found in every cell of your body. I don't know of many substances your body uses and produces so often, and that is so vital to your everyday life, that are also poisonous.
I also know heart disease (as well as cancer, and nearly all chronic disease), was not found in traditional cultures who survived through eating whole foods, all of them favoring cuts of meat that were rich in saturated fat (However, the total amount of fat varied extraordinarily. If you haven't already, look up Weston A Price, and Pottenger.
It is my conclusion that many chronic diseases are mostly a product of extreme malnutrition in society due to the almost zero consumption of organ meats and other rich stores of nutrients, phytic acids in foods, oxidized fats coming mainly through polyunsaturated fats(which oxidize at very low temperatures), poor gut flora, and weakened immune systems.
It seems more likely to me that high responders to saturated fat may be nothing more than excellent cholesterol producers, or perhaps even have an extra need for this substance in their body due to other processes.
Logically, I feel that the reason saturated fat intake (as well as overall fat intake) is linked to heart disease is because those who aren't afraid of it are more likely to care less about their health. Smoking, grain consumption, polyunsaturated fat consumption, sugar consumption, excess alcohol consumption, and zero exercise are far more common in people who care less about their health. Therefore, a correlation is quite likely, between saturated fat, cholesterol, and heart disease, but causation? I think not.
Sign in to Your PaleoHacks Account