Dark spots paleo solutions
Answered on August 19, 2014
Created April 13, 2013 at 6:55 PM
My wife, the freckle faced dear, is developing dark spots of skin on her face in and around her eyes. She went to the Dermatologist and they recommended a whole battery of Obagi creams. After reading some of the side effects we are left wondering if there isn't a more natural solution. She is not strict paleo but is transitioning. The Dermatologist said that she quite possibly has a hormone imbalance (I could have told you that) but didn't give specifics. What solutions or hacks do you have?
Get FREE instant access to our Paleo For Beginners Guide & 15 FREE Recipes!
on April 18, 2013
at 06:18 AM
Crushing up a vitamin C tablet and mixing it with face cream, is good at helping age spots fade, might work for this too.
on April 18, 2013
at 04:01 PM
I'm kind of taking a shot in the dark here, but I know it couldn't hurt. I suggest massaging in a little lemon juice daily and consuming more vitamin d and c. I used to have big issues with dark sports under and around the eyes and being paleo has helped drastically with that. A lot of the time, the problem is more internal than external!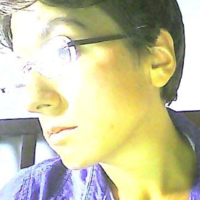 on April 18, 2013
at 02:19 AM
Sign in to Your PaleoHacks Account