Paleo way of life for Kids
Answered on August 19, 2014
Created March 11, 2010 at 3:22 AM
What exposure do your children/grandchildren have to the Paleo way of life? My son is fortunate to live in an area of California where the school has a small hobby farm and the kids compost waste for the organic school garden. They raise chickens and goats and know where eggs come from. It is great that city kids have this experience.
Views




1.2K

Last Activity




1734D AGO
Get FREE instant access to our Paleo For Beginners Guide & 15 FREE Recipes!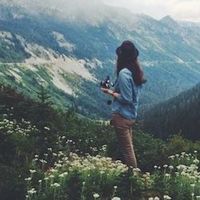 on March 11, 2010
at 08:20 AM
I am very privileged; I home school my two daughters so I am at total liberty to educate them into the Paleo way of life; we go primal most afternoons outside and I am teaching them how to identify local edible plants and do things such as maple and birch tapping, hunting for edible snails, wild fruit and mushrooms and I hope to move onto setting simple traps soon. The eldest has a fire-striker, knife and axe and can light a fire safely with collected wood, kindling and matches.
Although it is very hard not to give into peer pressure and I believe more detrimental than good to actively disallow children to eat some things when they see their friends around them enjoying certain foodstuffs, I try to be easy on them, yet educate them into making the right choices at the same time: one of the most important things we do is sit around the table together at mealtimes and talk about where the food we are eating comes from, why we are eating it and what it does for our bodies. They are pretty well versed in the benefits of meat and saturated fat, raw dairy and fermented foods and the dangers of eating carbs and sugars (I do make pancakes for them with fermented flour occasionally and we have made wild yeast bread from wheat berries with a grain mill and as I mentioned in another post, they love their 85% chocolate experience every week!). We also visit the local fresh food market every week to see what's in season and visit the dairies where the cows are milked.
This summer we are starting a vegetable patch in our very small garden.
They are absolutely fine seeing dead animals and know which part of a pig/cow is used for some cuts of meat (but still are not willing to eat organ meat!) in France the meat actually has the same name as the animal, where as in the english language it has been changed.
They were not phased when our neighbor dragged a dead deer past our house last autumn and we used it as a topic of conversation for many days afterwards. They understand about animal cruelty in food production as I make a point of saying, 'this bacon comes from happy pigs who have been able to move about outside'......etc.
my daughters are 4 and 7.
on March 24, 2011
at 09:31 PM
Luckily we have a neighbor who goes foraging. This is an incredible woman who never had much formal schooling and picks most of her food from various fields and tress (the really old fashioned way, which for her is normal). Soon she will be taking me along to show me her tricks, though I doubt I will become a forager, but would like my daughter to at least experience this lost art. Our neighbor keeps a few chickens as well.
In our house, there is nothing forbidden except agave and cacao powder, outside the house.........nightmare.
It is very difficult to keep telling a young child that exception means only when you cannot do otherwise and to pick their exceptions wisely. I have decided that she has to get there on her own timing. It is important that she understand (even at 5) the reasons behind this diet and she has to appreciate and want the positive aspects it has to offer. So, she will never eat a forbidden item (and she knows exactly what they are) without asking.... at least 3 times... hoping for a yes. She never gets a yes. She gets "it's up to you, but I'd prefer you eat something else, it's your health, your teeth". Sometimes she indulges, though just as often, without my blessing, the devil loses its appeal.
Sign in to Your PaleoHacks Account