Experimenting with Walnut Oil and Pasta?
Answered on August 19, 2014
Created April 01, 2011 at 4:35 PM
I pretty much stick with 90/10 for a diet, but I suppose this could fall under the "10".
I got a gift of walnut oil (i know, weird gift right?) but they had heard that I don't use vegetable oil anymore, so they thought this would be a good one for me.
Here's the deal though... I know walnut oil has pretty high 06, but based on the fact that nobody could answer my question (even after a bounty offer) about antioxidants in nuts affecting oxidiation, I figure I will take that as a sign that nuts, even those high in poly, are fine as a result. The only buummer about this one is that it says "roasted" on the front, which is very bizarre, since it also says "cold pressed". What is the point of cold pressed if it is roasted anyway? That's really interesting that they would do that. Anyway, I will just use this whole bottle and then look into a non-roasted version next.
Also, I've been reading that the Italians gorge on Pasta all the time, and they have a low CVD and heart attack rate. Plus my friend visited Italy for 3 weeks and ate pasta and bread like a maniac and said everybody over there was ok.
I made some pasta that I got from Whole foods (so I'm sure it's better than pasta at like Safeway or another regular major grocery chain). I just cooked the pasta in the walnut oil it was very good. I'll post some pics later when I get home but I highly recommend giving it a try. It may be another regular meal for us because of the delicious flavor (hey gotta live a little right?)
Does anyone else eat walnut oil regularly? And is pasta ok since it's mostly starchy even though, technically, it's made from grains?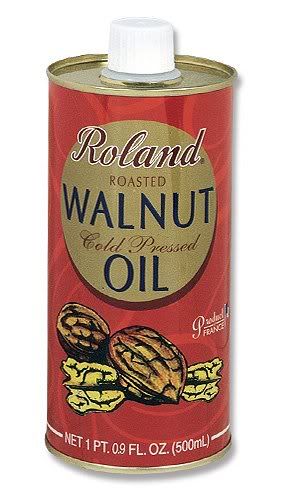 Views




2.1K

Last Activity




1891D AGO
Get FREE instant access to our Paleo For Beginners Guide & 15 FREE Recipes!
Sign in to Your PaleoHacks Account