To those who take no supps & have tested adequate vitamin and mineral levels..
Answered on August 19, 2014
Created October 01, 2011 at 6:30 PM
What does your diet look like?
I'm asking because it seems that many people are still missing some nutrients and need to supplement with things such as selenium, vit k, iodine, mag, etc. Id love to just get all of this from food. But then again maybe the question to first ask is do we agree with the RDA?
Views




1.6K

Last Activity




1431D AGO
Get FREE instant access to our Paleo For Beginners Guide & 15 FREE Recipes!
on October 01, 2011
at 10:14 PM
THE RDA for most things is bad and flawed and does not tie into how badly nutrient deficient our food supply really is. I think I have a great insight into this in this community because as far as I know I am one of the few "CW docs" who is now 100% paleo who test like a mad man not only on myself but on hundreds of patents a year. In that time I have found 4 patients with a Vitamin D level before any coaching who were above 45.
In six years I have found no one including fit young paleo's who had normal K2 or osteocalcin levels.
In six yrs I have found no one with a B12 level above 1000 eating any diet.
I have seen epidemics in osteoporsis with my youngest patient at 16 yrs old. The fastest growing part of osteopenics in my practice is the below 30 crowd.
I have seen record numbers of cases of hypothyroidism with multiple nutrient derangements.
I have seen unreal amounts of hormonal disruption in all age groups. The people who work for me recently have commented we now expect bad numbers because we rarely see a normal level come back.
When these things are tracked and followed there is only one answer.......either I live in a very special place where everyone is abnormal or something has caused a massive change in our biology.
I pick B. It is our food supply that has radically changed and our bodies and labs are showing it. My belief is that even eating Paleo is not enough now. I dont believe the nutrient density of foods today even equals what we had 30 yrs much less 10,000 yrs ago.
I look at this problem through my clinical optic and not as you all do. I have to deal with this daily in all walks of life.
Getting someone to paleo solve many battles no doubt. But getting them to paleo is not getting them to where they could be. If you go on most forums the questions being asked are by people doing a lot correct who still need a hack.........
You have to asked why that is the case. This is why Jack Kronk is my favorite poster here. He is asking himself why. He is doing way more right the wrong compared to most Americans. I view Jack's plight as instructive to this entire community that we can do even more if we want too. Some may not want too. That is fine by me. But for those who want more and want answers we must continue to probe why. This is why I blog and I have dedicated blogs to Jack. Jack will ultimately hack himself back to optimal and when he does that journey will teach thousands many lessons.
I believe I know why this is happening and my clinical experience has lead me to my hypothesis. This is why I treat people aggressively and shoot for straight A's and wont settle for a C or a D.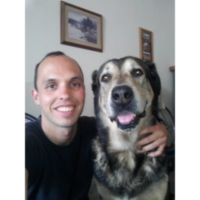 on October 02, 2011
at 06:37 AM
It's so hard to just get them to put NPK back in the soil, imagine how far gone the soil is in terms of trace minerals. Every time we look some food up in the USDA database and pat ourselves on the back, we're probably actually eating some fraction of the "advertised" nutrient content. We could endeavor to eat more liver, but I don't know if we would run into hypervitaminosis A before we reached our zinc target, for example.
I think a lot of people feel like it's a "purer" experience to not take supplements or that it reflects poorly on their diets if they do, but the game has changed. We're not foraging in pristine environments, we're scavenging nutritional scraps from an irresponsible legacy.
We have some advantages as a result of avoiding foods like wheat that attack our guts and decrease its surface area, as well as avoiding antinutrients for the most part, but we're working against depleted foods shipped in an unripe state from far away in a lot of cases.
One thing I'm beginning to think is a problem in the paleo community is how many people there are who are priding themselves on how little appetite they have and how little they have to eat in a day for weight loss/maintenance reasons. Even if you're eating all meat, if the quantities are so small, there are fewer opportunities to get adequate nutrients. This is why I advocate that people force themselves to be as active as possible, even if they have no weight to lose. Alongside all of the other health benefits we're all aware of, it means more food can be eaten without fat gain and thus more nutrients can be absorbed.
This is a good question and hopefully someone will have achieved this and can tell us what they do. When I feel like I've adequately repleted the minerals lost on my vegan misadventure I'm going to get these tests run.
on October 02, 2011
at 07:13 AM
As Quilt noted, I think that everybody should do HEAVY supplementation, judged by RDI standards. Orthomolecular medicine practitioners are valid doctors from various felds that get disappointed by ineffective standard treatments. Those are not quacks and there is a lot of science behind it.
For more info see for example this page: http://faculty.washington.edu/ely/SciEssNutr.html
Sign in to Your PaleoHacks Account