Gelatin: Experiences with setting food in it? (head cheese, aspic, brawn)
Answered on August 19, 2014
Created January 05, 2011 at 9:03 PM
Question: Any experiences with setting foods in gelatin, such as head cheeses or aspics?
Aspic is a dish in which ingredients are set into a gelatin made from a meat stock or consomm??.

Head cheese is not a cheese but a terrine or meat jelly made with flesh from the head of a calf or pig (sometimes a sheep or cow), and often set in aspic.
What is your recipe?
Tips?
What is the shelf life? Is it a good preservation method?
And so on.
---
While visiting Transylvania I spent several days with Hungarians who served me head cheese (diszn??f??sajt) with breakfast, along with other traditional foods.
Gelatin and meat. Perfection.
It was amazing and inspired me to start making my own. First version was simple. Left over stock with meat (not from the head) thrown in and left to cool. Next up maybe something from my homeland like Cajun Hog Head Cheese. Now to freak my flat mates out when I bring home a hog's head.
---
Disclaimer: Not awarding answer for links to random recipes unless they answer some of the additional questions above ;)
Views




4.9K

Last Activity




1677D AGO
Get FREE instant access to our Paleo For Beginners Guide & 15 FREE Recipes!
on February 26, 2011
at 06:48 PM
So that's the English for Polish "salceson"! It was quite popular when I was a kid, very often the cheap, the only available meat product. I don't remember it that fondly, as often it was simply made with whatever pig leftovers they had at the factory... so you had to watch out for pieces of cartilage or... pieces of hairy ears ;-)
But then you could also find a good quality, especially made of tongues... so good!
It's also quite popular in Poland to make pig feet "jelly", simply cook some kind of bony and full of cartilage meat (fish work as well) with favorite spices, herbs, veggies. Then clear the liquid well (through cheese cloth or similar). In a small bowl pour a bit of the liquid on the bottom and wait a bit till it settles. then put whatever you want on - slices of boiled egg, cooked veggies, pieces of meat etc. and pour the rest of the liquid. Eat cooled, with vinegar pour over it (that's how we were eating it, best ever!).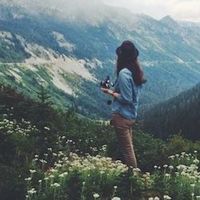 on January 09, 2011
at 08:14 PM
If 'Head Cheese' is the same as 'Pork Brawn', then here is a recipe developed from my favourite "head to tail" chef Hugh Fearnley-Whittingstall:
Sign in to Your PaleoHacks Account