Hey, first post:
All I've seen are vague numbers like the numbers in the appendix at the bottom of the post. I haven't seen a full list, such as phytates in cashews, chia seeds, etc. Does anyone have one? These numbers, to me, don't mean all that much without some context and other information. Exactly what amount of minerals bind to phytates in the gut?
Surely a food with higher phytates will bind to more, and a nut with less will bind to less, right? Okay, that's obvious, but, from what I've read, the mantra is "phytates are bad". End of story. Yeah, but foods have different amounts. Strawberries, for example, on the chart, have 12... what does 12 (or even 1719) really mean, anyway? Studies show that eating nuts are good for you, so not all minerals would be wasted, right?
Let's put it another way with my own random figures to give some understanding. Let's say Nut-A has 10mg of Iron, and 3 mg of phytates. Would the three phytates bind to the all 10 units of Iron? Look, you can see that that is a pretty superficial question, but it seems like that's what most here are indirectly doing when making your conclusions. What if Nut-A had 1000mg of iron, and 3 mg of phytates? Surely it wouldn't be the same.
Does anyone have a table showing how much phytates bind to minerals? I have this feeling that they can't bind to all the minerals, and I like nuts and seeds (yeah, I know about soaking; I do soak most of them... but, I'm not talking about that now... although, does anyone have a list as to how many phytates are reduced when soaked?), and they are quite high in minerals. Seeing that they are high in minerals, especially sesame seeds, wouldn't it mean that you just get less, but still plenty, anyway?
Sorry to repeat myself, but it seems people here just love repeating mantras. I am eager to learn more and I'm on a primal diet at the moment, so no grains or legumes.
Again, can someone fill in the list with other nuts and seeds? Cheers.
Sesame seed flour
5.36
5.36
Brazil nuts
1.97
6.34
Almonds
1.35
3.22
Tofu
1.46
2.90
Linseed
2.15
2.78
Oat meal
0.89
2.40
Beans, pinto
2.38
2.38
Soy protein concentrate
1.24
2.17
Soybeans
1.00
2.22
Corn
0.75
2.22
Peanuts
1.05
1.76
Wheat flour
0.25
1.37
Wheat
0.39
1.35
Soy beverage
1.24
1.24
Oats
0.42
1.16
Wheat germ
0.08
1.14
Whole wheat bread
0.43
1.05
Brown rice
0.84
0.99
Polished rice
0.14
0.60
Chickpeas
0.56
0.56
Lentils
0.44
0.50
FIGURE 2: PHYTIC ACID LEVELS8
In milligrams per 100 grams of dry weight
Brazil nuts
1719
Cocoa powder
1684-1796
Brown rice
12509
Oat flakes
1174
Almond
1138 - 1400
Walnut
982
Peanut roasted
952
Peanut ungerminated
821
Lentils
779
Peanut germinated
610
Hazel nuts
648 ??? 1000
Wild rice flour
634 ??? 752.5
Yam meal
637
Refried beans
622
Corn tortillas
448
Coconut
357
Corn
367
Entire coconut meat
270
White flour
258
White flour tortillas
123
Polished rice
11.5 - 66
Strawberries
12
Get FREE instant access to our Paleo For Beginners Guide & 15 FREE Recipes!
on February 24, 2014
at 07:27 AM
Along with its functions as a precursor (for inositol, the brains secondary messenger system), and its potent cell culture shown anti-cancer effects (which are actually pretty compelling), here's some more info about how phytic acid can be good for you:
http://evolutionarypsychiatry.blogspot.co.nz/2011/09/phytic-acid-mineral-grubbing-nuisance.html
I think what this shows, personally, is that in lower amounts, some anti-nutrients can be used by the body beneficially.
Only in excess (or in a poor diet), do you get mineral deficiencies, problems with leaky gut etc (in other words, in an anti-nutrient rich sad diet). Remember there is some evidence for a small amount of grain consumption in the paleo era, and seeds and nuts will have long been on the table as calorie dense items (where they are efficient to harvest at least).
Indeed, the established evolutionary purpose is not to stop animals eating the food at all, but to stop the over the top mass grazing of a particular plant ala sad.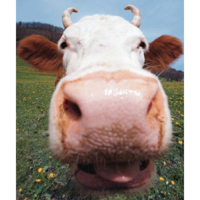 on February 24, 2014
at 06:03 AM
I'm not a big believer in the phytate issue mainly because the info is sketchy on the items I tried researching. My simple plan is limit the intake of those items to a small portion (almonds for me) and make sure to eat nutrient rich foods in general (Paleo). Too many other issues to fret over.
Best of luck with your data quest.
Sign in to Your PaleoHacks Account