Hack my labeling ignorance
Answered on August 19, 2014
Created August 09, 2011 at 12:52 AM
So, as I read more and more here (and learn more and more), I'm becoming frustrated that things I want to track (in particular PUFAs and Omega 3s and 6s) aren't on nutritional labels.
The Omegas just aren't on there that I can see, and even resources like skipthepie.org seem to be more focused on packaged foods than real foods.
As for the PUFAs, the labels have:
Total Fat and a percentage (say, 10%) As subheadings, there are saturated fats (6%) and transfats (0%) (with percentages). Sometimes I'll see a line for monounsaturated.
So... a) why are PUFAs not on there? b) are PUFAs the difference? In my example 4%?
I've been using MyFitnessPal to track, and it allows for tracking PUFAs, so it's really only an issue when they don't have a particular food and I have to create it in their database. (It doesn't track the Omega 3/6, though, which is irritating.)
thanks in advance!
Views




752

Last Activity




1429D AGO
Get FREE instant access to our Paleo For Beginners Guide & 15 FREE Recipes!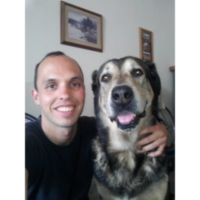 on August 09, 2011
at 12:58 AM
It might be worthwhile to gradually move away from any and all packaged food and just prepare your food from ingredients that you trust.
That being said, the companies themselves will sometimes post more complete nutritional info on their websites.
If that fails, just avoid the ingredients that are likely to have high n6, such as seed oils, conventional chicken, pork fat etc.
on August 09, 2011
at 01:03 AM
a) Pufas aren't required to be on there, so they often aren't. They aren't considered to be detrimental to health like saturated and trans fats so they just don't have to be on there if the company doesn't want them to be.
b)Pufas are probably some of the difference, but there's also monounsaturated fat. You can't tell how much of each unless its specifically labeled.
Like Travis said though, avoid the high pufa foods and you should be fine. Don't eat anything with vegetable oil in it (that includes soybean oil, canola oil, safflower oil, corn oil, etc.).
on August 09, 2011
at 05:21 AM
One of the biggest reason we are so out of balance is that processed foods almost always have soybean oil in them, which is high in omega-6's. Stop eating processed foods and eat good oils in the foods you prepare yourself. Problem solved.
Sign in to Your PaleoHacks Account