I'm a newly qualified Personal Trainer & i live in the U.K. I'm eager to gather as much knowledge as I can to pass on to my clients. I have just stumbled upon a Diet & Nutrition Training Course. It's ??300 but i can get it on a deal for ??39. (I'm not expecting it to be very paleo)I'm just not sure about the qualification as it doesn't specify. Plus I'm sure i read somewhere that anyone can call themselves a nutritionist? so i'm not sure if it's worth doing as i'm qualified to give dietary advice from my level 3 p/t qualification. Has anyone heard of or done this course before? Even more importantly, is it even worth doing in my current position? Any input would be greatly appreciated guys. heres the link. http://www.hypnotherapy-trainingcourses.com/index.php?option=com_content&view=article&id=61&Itemid=90
Views




2.2K

Last Activity




1491D AGO
Get FREE instant access to our Paleo For Beginners Guide & 15 FREE Recipes!
on August 14, 2013
at 11:32 PM
Hi Chris
I am a registered BANT Nutritionist here in the UK so happy to help.
It really depends what you want to do with your training.
I can guarantee that it won't be paleo based at all. Even the top courses aren't paleo based.
If you want to advertise as a Nutritionist then I would advise doing one of the diploma courses at the moment, yes anyone can call themselves a nutritionist but this can change in a flash as already they are making changes to which Nutritionist can register with certain bodies etc.
If you want to tag it onto your PT and give additional advice on diet, then it is your call. You don't necessarily need to do the course providing you can do your own research and give up to date info on healthy eating. I would stay away from discussing medical conditions and recommending supplements just to keep yourself covered. There are several PTs that offer nutrition services (diet and lifestyle reviews).
Hope that helps.
Suzie
on August 14, 2013
at 11:34 PM
OMG just checked out the link, typical food pyramid. Another example of shocking nutrition education :-)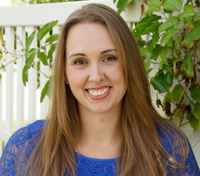 on July 23, 2015
at 10:41 PM
For what it's worth, I really enjoyed the Nutritional Therapy Practitioner (NTP) course through the NTA when I took it. It's a good blend of ancestral nutrition (WAP focused) and some functional medicine tidbits. I am a DC who does func med, and I was very impressed with the course when I took it. NTP isn't a licenced profession, though, so keep that in mind. In some states you have to call yourself a "health coach", but it all depends on the state dietetics board. Check out nutritionadvocacy dot org for more info.
Sign in to Your PaleoHacks Account