Stress causing runny nose.
Answered on August 19, 2014
Created May 12, 2011 at 6:34 AM
Every now and then, immediately following a stressful day, my nose begins to drip water like a tap, my nose is irritated and I sneeze constantly. It happens like clockwork. It also happens if I have an alcohol bender (rarely).. or too much Crossfit (occasionally).
Pre-paleo it occurred much more frequently and was often followed by tonsillitis or strep throat and I'd be out of action for a week. These days it's just annoying for a day.
In the past I tried everything from allergy meds to all the home remedies without luck. Cold and Flu medication provided some relief and fish oil seems to help.. but the only permanent fix I've found is going to sleep. I can sleep for a few hours, wake up and it's like it never happened.
So I'm wondering, might there be anything I can take for a 'quick fix'? It seems to me high cortisol might be the cause? I've been quite strict with Paleo for over a year, supplement Natural Calm, Vit D, k2, and sometimes fish oil.
Any help is much appreciated!
Views




6.2K

Last Activity




1891D AGO
Get FREE instant access to our Paleo For Beginners Guide & 15 FREE Recipes!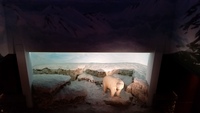 on May 12, 2011
at 07:05 AM
out on a limb here, but here's an idea to consider...(anyone with actual medical knowledge, feel free to critque this post).
Maybe you had a physical issue (viral infection?) or something that is being given some fuel by stress. I've had cold sores all my life, and every time my immune system would take a dive, one would pop up. This would happen during my menstrual cycle and during seasonal changes, spring ususally, most often. I figured out a few food things exacerbated it (walnuts in particular) and did a few things to improve my overall health and I've been largely free of them for some years now :::knock on wood:::. I wonder if you're not giving your immune system a kick in the pants with stress and something isn't taking advantage of the situation. Additionally, does stress cause you to eat any particular thing that you might be overlooking? I mean, I never though walnuts were a problem... i mean, they're walnuts! and I've eaten them since i was a kid, but I do believe they were an irritant now looking back on it.
on May 12, 2011
at 12:13 PM
Ever tried a neilmed Nasal saline rinse/irrigator? You can get one at Most chain pharmacies. It knocks out almost anything my sinuses have cooking up. I use it on my kid too and he's never been sick. That and load up on vitamin D if you aren't already.
Sign in to Your PaleoHacks Account