Super new to Paleo - Questions!
Commented on March 12, 2014
Created March 11, 2014 at 5:14 PM
Hi guys,
So I'm very new you've probably seen 1000 posts like this:
I got coaching on Paleo from a friend and did a fair amount of research before starting but I feel like people on Paleo are constantly learning, soooo, I was wondering if there is a way I can check our food diaries for other Paleo peeps to see if I'm on the right track? I feel like I am and MFP mathematically speaking I am after - tuning the goals based on my specs. I'm eating meats, veg, very little fruit, protein powder, nuts, nut butter.
My biggest challenge is meat - I'm not a vegetarian but I've never been drawn to meat. I Mostly chicken and lean ground beef, I'm noticing that people say to eat fattier meats.
I'm 5'9 and 150 lbs. I have a small frame but it's that damn fat padding around everything that brought me to Paleo. My specs are below and I'm thinking of dipping to 30 carbs instead - thoughts?
Specs:
1474 kcal Daily Calorie Intake
40g Carbohydrates (11%, 160 kcal)
81g Protein (22%, 324 kcal)
110g Fat (67%, 990 kcal)
I've been hitting about
1400 kcal Daily Calorie Intake
40 g Carbohydrates (11%, 160 kcal)
71 g Protein (22%, 324 kcal)
100 g Fat (67%, 990 kcal)
Views




1.9K

Last Activity




1706D AGO
Get FREE instant access to our Paleo For Beginners Guide & 15 FREE Recipes!
on March 12, 2014
at 05:05 PM
thanks! it looks like my specs check out :) i think i used a similar site.
this lifestyle is so deliciously bizarre but i've seen the results with a lot of people.
on March 11, 2014
at 11:52 PM
Enter your numbers here:
http://paleodan.com/macronutrient-ratios/
and here:
http://www.bmi-calculator.net/bmr-calculator/
To get calorie counts. Note that your BMR (Basal Metabolic Rate) is a minimal calorie need (i.e. lie down in bed unconscious 24/7), so you need to multiply it by your activity level using this:
http://www.bmi-calculator.net/bmr-calculator/harris-benedict-equation/
You'll need to convert real food values into carb, protein, and fat calories - you can use
http://nutritiondata.self.com/ for this, but watch the serving size, it's not always a whole apple, for example. A good shortcut for protein intake is 3 palm sized portions of meat. Since your palm is relatively the same whether you're skinny or fat, it's a good measure.
Best thing to do is not to count calories. If you want to lose weight, stay between 50g-100g of carbs a day (from safe starchy veggies like sweet potato), eat 3 palm sized portions of grassfed ruminant meat, wild caught fish, and pastured eggs, and the rest you can eat from good fats until you're not hungry anymore. Stuff like bacon, avocado, coconut oil, olive oil, macadamias, red palm, tallow, lard, etc.
Also, go lower on the nuts and especially the nut butter if you want to lean out.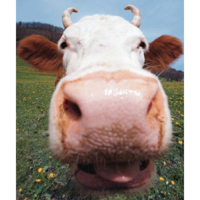 on March 11, 2014
at 06:39 PM
I did very low carb for a 6 month period and it helped greatly with weight loss. It wasn't all the healthy for me. I know some preach that you can do it forever if done right, but for many people it doesn't work long term. So monitor and adjust carbs upward if you start getting the signals like constipation, etc. At some point throwing in a heavy carb potato day is a good thing as well.
Sign in to Your PaleoHacks Account