New around here and introducing myself
Answered on April 10, 2014
Created April 10, 2014 at 1:29 PM
I'm new to PaleoHacks and kind of new to paleo, but I've been doing it for about 2 weeks now. I have been on a low carb diet before, but this seems different and I'm still learning the differences. I have access to raw milk and cream so I have decided to include that. I also enjoy bulletproof coffee some mornings. I use organic extra virgin coconut oil for that.
I first learned about the paleo way of eating when I started doing crossfit. I have since had to put that on hold, but I've decided to start eating this way now while I'm waiting to get back into crossfit. I hate counting calories. I don't believe in eating low fat "diet" foods, and I rarely eat processed foods so this seems like a good fit for me. I'm about 40 lbs overweight right now and my doctor has recently put me on high blood pressure medication. Therefore my goals are to lose the 40 lbs and hopefully lower my blood pressure so I can get off the medication. Another goal is to live longer than my parents who both passed away at the young ages of 58 and 65.
I will be checking out the community shortly. In the meantime, does anyone have any advice concerning my goals?
Get FREE instant access to our Paleo For Beginners Guide & 15 FREE Recipes!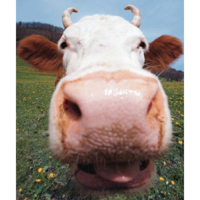 on April 10, 2014
at 02:53 PM
My doc was on the fence about using BP meds for me. I came back the next visit down 20 pounds so he knew that I was a committed goal seeking patient. Sounds like you are as well. Eating correctly will get you to good health. You don't need crossfit to get to a proper weight, you are better off with just walking at this point.
Sign in to Your PaleoHacks Account