Waking up feeling like run over by a train
Answered on August 10, 2014
Created August 08, 2014 at 8:04 PM
Ok some mornings I find myself waking up and literally feel like I have been hit by a train and have flu like symptoms. I am trying to find a correlation if it has anything to do if what I have eaten the night before (if I had too many carbs, as I eat low carb), if I had too much caffeine the day prior, or if I just pushed myself too hard the day before in the gym (I do train 7 days a week)
My typical diet is 90% paleo. I have a soft spot for tofu of all things and my have an occasional corn tortilla but haven't noticed issues the following morning after eating them. I am also hypothyroid but I'm on Armour and my levels are perfect. My exercise routine is a bit intense as I box, roughly 1.5 hours a day. My daily diet is something like this around 1pm (I IF) i'll have a protein shake with coconut out at about 6 I'll have a big green salad with oil and vinegar and a 6 oz of salmon, at 8 I'll have some type of fatty meat about 8 oz, some sweet potato and veggies, and another big salad. It is more towards the low carb side but I do feel best when eating around 80-100g a day. I will end my day with some dark chocolate and almond milk. Anyone with ideas please shoot them my way.
Views




2.8K

Last Activity




1894D AGO
Get FREE instant access to our Paleo For Beginners Guide & 15 FREE Recipes!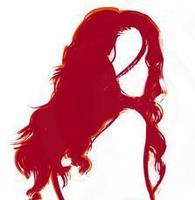 on August 10, 2014
at 07:20 AM
You're right, you won't feel terrible EVERY day. However, if you don't give your body time to rest and recover, it will be weak to fight against little sicknesses, food related problems, etc. While the nonstop exercise may not be the only problem, giving yourself at least two or three rest days every week will give your body the strength to deal with challenges on its own, and you'll probably feel better. If that doesn't fix it entirely, at least you'll have ruled out one problem so that you can tackle the next one!
on August 08, 2014
at 09:18 PM
Thank you, but wouldn't I feel like that everyday. It happens like 1 time every week. The electrolytes might be it. Could it be diet related to sugar?
on August 08, 2014
at 08:48 PM
It sounds like you're leaving out a critical element of any training regimen: rest + recovery. Up your real food intake to 100%, take a week off, then start back up with 2-3 rest days a week (minimum - 1 day) and eat more food on your training days. Make sure you're getting adequate electrolytes and calories. Maybe look into kelp (iodine) / brazil nuts (selenium) / magnesium and ways to boost your potassium intake. Season with salt and drizzle with oil.
Sign in to Your PaleoHacks Account