Nail Biting and Paleo/High Fat
Commented on September 24, 2013
Created September 22, 2013 at 10:49 PM
This might seem strange, but it's something I've noticed with myself.
So, growing up I was a bad nail biter, but through some sheer force of will I stopped that.
A couple of years ago I transitioned to paleo and still, all was fine. Then I moved and in the midst I added in lots of fruits and started slipping on my diet. I was probably 75% paleo at most. I started biting my nails again though. I don't think that the change in diet has anything to do with that.
But, I recently switched to being much more strict and eating a much higher fat diet (like shooting for 70% fat). I stopped having the urge to bite my nails. I had not bit my nails in the past few weeks while I was strict.
But today, I had a full on cheat meal (burger, fries, soda, etc...) and within an hour of eating it I caught myself mindlessly biting my nails. Now, they're all bit up and it's weird that I was fine for weeks while eating a high fat/paleo diet.
Any ideas whether the two could be connected?
Views




3.5K

Last Activity




2239D AGO
Get FREE instant access to our Paleo For Beginners Guide & 15 FREE Recipes!
on September 24, 2013
at 04:51 PM
Could be something along the lines of the GAPS theory? When i'm less stressed, i feel less tense and less tics/twitches. When i eat well i feel less stressed and thus less symptoms. I think it's fascinating the effect bad food/sugar can have on us psychologically. But this is just what i've observed :)
on September 24, 2013
at 04:25 PM
I don't know how true this might be but a ND once told me that nail-biting is a sign of insufficient B vitamins....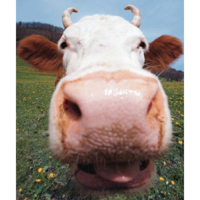 on September 22, 2013
at 10:56 PM
A proper satisfying meal makes you content. Anything less and you revert to old ways because your diet is not satisfying.
I am just guessing as I did not stay in a Holiday Inn Express.
Sign in to Your PaleoHacks Account