I'm unsure, as I've read both camps. How much importance do you put on muscle strength balance?
For preventing injury, many camps claim that you need body balance. Some only push towards opposing muscle groups like abs/back, others for the left right balance.
Yet ive seen some great write-ups on evolutionary design and things like our shoulders being designed for throwing and most people being mono-dextrous leaves the body misbalanced left to right because of use.
Personally the only strong variant I notice on myself is my forearms. They are corded and no fat yet left one is 12" circumference and right is 13", a large difference in strength as well.
Is this evolutionarily beneficial or should I be working my left till it's caught up to prevent injury?
Views




2.7K

Last Activity




1708D AGO
Get FREE instant access to our Paleo For Beginners Guide & 15 FREE Recipes!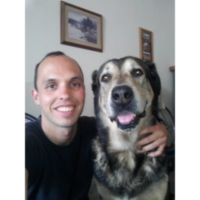 on January 10, 2011
at 10:43 PM
As you get stronger and increase the weights that you are lifting, it naturally balances out since the stimulus when you start out that causes the imbalance (for me it's the clutch pedal of my car) becomes insignificant compared to the intensity that you subject both sides to over time.
on January 10, 2011
at 10:23 PM
I have thought about this a lot. I have a much larger right pectoral, and a larger left forearm. I have always chalked it up to me being left-handed. I use my left arm more, and as such, my left arm is stronger. When bench pressing (and Im guessing here) my left arm is stronger so it manages the weight better, leaving my right pectoral to have to work harder to move the bar the same.
IMO, I would think balance would be ideal, but also not necessary for preventing injury. I have made it a point to bring my lagging muscles up to the level of their counterparts, but find it kind of difficult (picture doing dumbell press with different weights)
Background - Played Soccer and Lacrosse throughout highschool. Still play soccer 3 times a week with weight training 2-3 times. Never had an injury that wasn't force induced.
Sign in to Your PaleoHacks Account