Fast Oxidizers and Slow Oxidizers and High Glycemix?
Answered on March 26, 2014
Created March 26, 2014 at 12:46 PM
Hey everyone, so I've looked into metabolic typing and everything makes sense except how each metabolic type gains weight or how they are affected by high GI foods. So slow oxidizers don't really get blood sugar spikes no matter what they eat, but i'm sure high GI affects them. Like sugar has a high GI, but one tablespoon of sugar and a few scoops of white rice aren't necessarily going to raise your blood sugar in a bad way. It's the amount of the high GI that's eaten, right? And also the way eaten. A banana with a meal is not going to affect someone as much as one without a meal?
Views




2.1K

Last Activity




2088D AGO
Get FREE instant access to our Paleo For Beginners Guide & 15 FREE Recipes!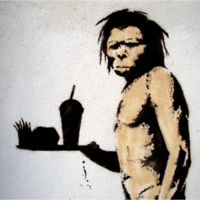 on March 26, 2014
at 06:10 PM
No expert on metabolic typing but from what I understand if you're a slow oxidizer (carbohydrate type) this basically means you'd be better off with small meals more often. If this is really your type, your appetite should be a good guide. Personally, I can certainly wolf down a huge meal when I'm starving but tend to prefer (and feel better with) many smaller meals/snacks throughout the day, often centered around a carbohydrate. I think their macro suggestions are bonkers (like 80% carbs?!?) but you could handle more carbs than fast oxidizers without all the negatives, especially in smaller doses proportional to your varying energy requirements and activity level.
Regarding the GI of foods I'd say, again, it's less relevant at smaller doses. If you eat 100 grams of carbs from a high-GI source in one sitting you'll have a bad glucose/insulin spike no matter who you are. If you eat 300 grams in many very small doses throughout the day, your blood sugar should remain fairly constant. Just follow common sense.
on March 26, 2014
at 02:38 PM
From what I've read GI is calculated by measuring a certain portion of food, essentially in a vacuume. When eaten in the context of a meal GI's of food can change quite a bit. For that reason GI has been reguarded as some as unimportant, or at least less important than the other properties of a food, E.G. Nutrient density/minimal processing/type of nutrients. For example, foods with fructose tend to have a lower GI, but can be far worse health wise; so if you chose your foods primarily based on GI it could lead you into making bad desicions.
So essentially, it's okay if you base some of your choices off GI, but consider it as a third-stage filter. First consider the more relevant aspects of the food, then if you want look at GI to refine your choices.
Not sure if that answers your question. I don't know anything about metabolic typing...but it seems fishy.
on March 26, 2014
at 02:01 PM
"one tablespoon of sugar and a few scoops of white rice aren't necessarily going to raise your blood sugar in a bad way" - this is sooooo wrong. Buy a glucometer, measure your blood sugar before and after eating a tablespoon of sugar and a bowl of white rice, then rethink what you said.
Sign in to Your PaleoHacks Account