Magnesium, Calcium and RDAs
Answered on September 12, 2014
Created August 23, 2011 at 4:48 PM
In the Paleosphere there is this recommendation to supplement Magnesium based on the fact that soils are depleted and it's hard to achieve the RDA. There is also this general consensus that if one follows a diet low in Phytic Acid there is no need to achieve the Calcium's RDA of at least 1000 mg (for adults).
So, why is it that we are supposed to achieve the RDA for Magnesium but not Calcium? If Phytic Acid inhibits mineral absorption wouldn't it make sense to also have a lower need for all the other Minerals, including Magnesium?
I keep asking myself this question and it's driving me crazy, so if anyone can give a logical explanation for this i'd appreciate it.
Views




3.3K

Last Activity




1404D AGO
Get FREE instant access to our Paleo For Beginners Guide & 15 FREE Recipes!
on August 23, 2011
at 05:08 PM
Magnesium is a part of the paleo plot for reducing the amount of necessary calcium. Cellular calcium levels are regulated in large part by magnesium. Magnesium shuttles excess calcium out of the cell inorder to prevent calcification. WAPF has a really good article that I can access right now (their site is down per usual) called "Magnificent Magnesium" it does a good job hashing out some specifics. (sites up again: http://www.westonaprice.org/vitamins-and-minerals/magnificent-magnesium)
"Magnesium works in concert with calcium to regulate electrical impulses in the cell???magnesium concentration inside healthy cells is ten thousand times greater than calcium, and there are crucial reasons for this safeguard. Cellular calcium channels allow that mineral to enter the cell only as long as needed to conduct an impulse; it is ushered out immediately by magnesium once its task is fulfilled. This vigilance is necessary to prevent calcium accumulation in the cell, which could cause dangerous hyper-excitability, calcification, cell dysfunction and even cell death. When excess calcium enters the cells because of insufficient magnesium, muscle contraction is sustained for too long, and we suffer, for example, twitches and tics in mild cases. When magnesium deficiency becomes chronic, we suffer the symptoms of heart disease such as angina pectoris, hypertension and arrhythmia, or the spasms and contractions characteristic of asthma, migraine headache or painful menstrual cramping."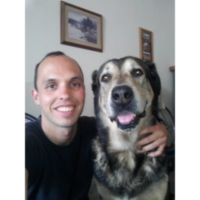 on August 23, 2011
at 07:22 PM
I think an active person, especially one who is engaging in a fair amount of resistance exercise, will require more calcium as their bones strengthen. I couldn't tell you how much that is but I take 400mg of Ca and Mg every day, but I'm thinking about decreasing that to 200 of each because I have my doubts about whether I need that much. As far as those who take too much, someone who is consuming sufficient amounts of D3 and vitamin K2 shouldn't really encounter soft tissue calcification. The average person who eats a lot of dairy, takes calcium supplements and gets little of d3/K2 is probably calcifying their soft tissue and dying early as a result.
A bigger concern for me is calcium blocking the absorption of other minerals, so I try to segregate it from high nutrient density foods like liver.
My gut feeling is that hunter gatherers get very little calcium and magnesium from their food and that nearly all of it comes from their water sources. Foods highest in calcium tend to have very little of it that is bioavailable. I read a study a while back that showed the bioavailability of the calcium in spinach to only be 5%. If I'm not mistaken, it was specifically the oxalate content in spinach that blocked absorption. On top of that, there are hunter-gatherers like the Hadza who (according to Marlowe) don't eat any vegetation. I doubt that the tubers, baobab, undushipi berries and meat/organs they eat have all that much more than our equivalents. They boil their meat, but obviously wouldn't have traditionally. I don't think humans during the Pleistocene were eating bone itself or eating enough egg-shells to really get that much.
The RDA just stinks of the dairy lobby, in my opinion.
on July 04, 2013
at 11:40 PM
deleting comment due to large number of similar questions and very good answers in other threads.
Sign in to Your PaleoHacks Account