Right way to get a good idea about your macro, energy intake?
Commented on October 01, 2013
Created October 01, 2013 at 1:09 PM
Yo paleofolks,
So I got this question that really bugs be. I have been pretty strict paleo for around 6 months. First I got leaner + more muscular. I got into weightlifting like 1 - 2 months ago to gain a lot of strength and some mass (lean, pretty small guy, around 67 kilos). I train 3x a week, compound lifts, pretty close to 5x5, rest of the time I am not very active.
The problem is that I really want to eat a lot. That was also a problem (on a smaller scale) before lifting. I can literally eat a pound of almonds in one sitting and still not feel full. For example, right now I ate 150 grams of almonds, 300 grams of pretty lean meat (cooked weight), around 60 grams of butter (started trying it out a week ago), 1/2 of avocado and veggies with olive oil in one meal. I feel OK, but not very full. It just seems that I have to eat very much for a small dude.
So back to the point about tracking macros. I have done it in the past a bit (used cronometer.com). Main conclusion was that I just did not eat enough fat considering my pretty low carbs. Right now I THINK that I get enough fat from butter, nuts, moderate fat meats, olive oit etc... and I eat more carbs.
But ...
1. I do not really understand measuring macros for meats, veggies that I cook. So I got a piece of meat like 500 grams raw, pretty lean. What happens to the nutritional value after cooking that stuff in high temperature for 20 minutes? Protein goes crazy, changes form, fat burns out etc. Do I just approximate the fat percentage in meat and plug its raw weight in cronometer.com? Is it really a concern? What about eggs, veggies?
2. Is it really useful? For example, almonds might be hard to absorb. My metabolism might be pretty high and I might just need more fuel. Should I really be concerned about this, or should I just eat a stick of butter a day (like 1/2 pound) and check in the mirror once a month if I am not fat?
So what do you think about all of this?
Views




2.2K

Last Activity




2234D AGO
Get FREE instant access to our Paleo For Beginners Guide & 15 FREE Recipes!
on October 01, 2013
at 06:55 PM
Samc, your provided site opened once and suddenly went down completely.
But no worries, basically I understand that my question was kind of silly. Cooking does not really effect macros significantly (http://www.reddit.com/r/askscience/comments/16ido4/how_does_cooking_meat_affect_its_nutritional/).
So in near future I will just track my macros for a couple of days in a row to see if I am not consuming like 1.5x+ my requirements. If that is the case I might start to worry a little bit.
PS
Maybe somebody knows from experience how much heavy lifting increases requirements for macros? I assume it should not really go up more than 25% if I am trying to gain a bit of weight while staying lean ...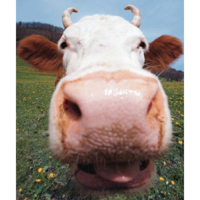 on October 01, 2013
at 02:53 PM
Here is a place to research part of your ? http://ndb.nal.usda.gov/ndb/beef/show
I can eat a lot of Almonds like you, although a pound is more than I can stomach. Not sure it is such a good idea to be eating so much of one thing. I'd mix up proteins more, add more nutrient dense veggies.
on October 01, 2013
at 02:52 PM
I use myfitnesspal as it breaks down macros for me and has a large amount of foods in their search feature. People say don't track just eat well that isn't good advice for me as I need to get a certain amount of calories in and tracking really helps me do that
Sign in to Your PaleoHacks Account