Lyle McDonalds PSMF, How does it work?
Answered on August 19, 2014
Created December 13, 2012 at 2:44 AM
Can someone explain to me how it works? How many calories I eat? What I eat? How the refeeds work and so forth? I've read that you eat about 400-1200 cals of super lean protien and low carb vegetables (which veggies would those be?) If someone could explain that to me that'd be great! I've searched the web but I can't find the answers, and I can't buy the bookk right now. Thank you. 5"4, 220
Views




4.4K

Last Activity




1545D AGO
Get FREE instant access to our Paleo For Beginners Guide & 15 FREE Recipes!
on December 13, 2012
at 03:36 AM
Probably better to ask these questions over on his forum. This is a Paleo forum.
People over there will most likely tell you to just buy the book, but maybe if you make a strong case for why you can't buy it someone will sympathize with you.
There are pirated copies out there as well, but they don't take kindly to that behavior over there either and I am not encouraging myself. But sometimes you gotta do what you gotta do.
Other than that, I can tell you that the diet is really rough. You can lose weight very fast but its super easy to put it back on once you come off that diet if you aren't careful.
If you are 5'4 220 then I don't think a PSMF is the diet for you. You need a long term sustainable plan that is healthy and enjoyable. Doing a PSMF is really just asking for failure and more frustration.
Trust me I know.... All too well.
Eat real foods, don't be afraid of fat (focus on good fats), and get moving whenever you can. There is a ton of information here and on the web about Paleo/Primal lifestyle and diet, the foods you should eat for optimal health, and tons of recipes and resources to help you put it all together. Consider this your lifetime approach, not just the next fad or quick fix.
I know how badly you want to lose that weight, but you need to look at the bigger picture. Overall and long-term health is way more important than quick weight loss and the great thing is your body will naturally lose weight if you feed it a healthier diet and you will be nourished, happy, and not hungry.
Feel free to do whatever you want, but know that I am only talking out of my personal experience as I have struggled myself for a long time. Maybe a PSMF will work for you, it has for many people. Doesn't mean its healthy or has long term benefits.
Whichever path you choose, I hope its the right one for you and leads you where you hope to be.
on December 13, 2012
at 03:56 AM
there is nothing fun or normal about a PSMF. do not do this at your body weight. there are far, far more sensible plans for what you're trying to achieve right now.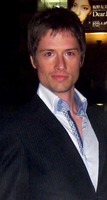 on January 18, 2013
at 11:14 PM
I do a modified PSMF on rest days, 50/50 calories from protein/fat. Still low cal but a touch of fat for energy. Eat maintenance on training days low fat high starch, same protein all days.
Sign in to Your PaleoHacks Account