Vitamins/Minerals/Essential Nutrients on LC/VLC Paleo
Answered on August 19, 2014
Created March 13, 2011 at 5:37 AM
Hey guys,
I'm a crossfit athlete who's slowly been tweaking my paleo ways over the past nine months. 2 weeks ago I've taken a step further and decided to curtail my carb intake and up the fat.
Before I was eating about 17 block zone which included a ton of carbs. I would have a huge fruit smoothie in the morning, and for the rest of the day eat a variety of vegetables; lots of them.
Like I said, I've now cut my carb intake drastically (around 100g or less a day), about 50% of my carb intake coming PWO in the form of sweet potato, only having a little fruit (berries or grapes) in the mornings, and filling in other vegetables at meals in the form of green leafy vegetables (spinach, kale, bok choy, etc).
I'm wondering after inputting a daily intake into fitday and the %DV being below for a good amount of vitamins/minerals if this is healthy.
Before I was well over 100% for every vitamin/mineral due to eating an abundant variety of vegetables, but now I'm not. For example, today I was under 100% in B-6, E, Calcium, Copper, Folate, Iron, Magnesium, Niacin, Pantothenic Acid (18% the lowest out of all), Potassium, Riboflavin, Sodium, and Thiamin.
70% of my calories are from fat, 25% from protein, and 6% from carbs (today at least).
Foods I've eaten for the past 2 weeks are grassfed ghee, coconut oil, eggs, meat, seafood, green leafy vegetables, sweet potato, and some fruit
Nonetheless, my body may still be going through a slight transitioning period but I feel good.
Views




2.5K

Last Activity




1791D AGO
Get FREE instant access to our Paleo For Beginners Guide & 15 FREE Recipes!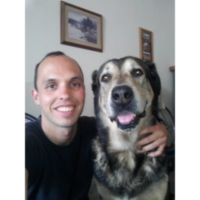 on March 13, 2011
at 08:19 PM
If you want to not be deficient in many of the micronutrients, you're going to have to suck it up and start eating liver/kidneys every week. I choose to do both and try to eat a half pound of spinach every day, a quarter pound of lamb liver 2x a week and I'm planning on 1/4 pound of lamb kidney for the remaining 5 days a week. In addition to that, I eat about 1/4 pound of oysters every day, a can of sardines and a few grams of digitata kelp. As far as I can tell, I have everything covered. This is on top of standard meat and eggs, by the way.
Also, keep in mind that the high phytate content of the SAD, or even more so with a whole grain yuppie diet, will interfere with the absorption of many minerals, whereas the minerals in liver or oyster are assimilated at strikingly high percentages. The "nutrition facts" and USDA database (and those sites based on it) are highly misleading as a result.
on March 13, 2011
at 03:33 PM
on March 13, 2011
at 05:49 AM
Hmm yeah it is tougher so I'll give my take.
Good quality eggs are obviously awesome. Fitday only has examples of junky eggs.
Elk is the most nutrient-dense muscle meat I know of.
Organ meat is very nutrient-dense.
Coconut flour is quite dense. It has a lot of protein and the minerals are in the protein.
A big ol' wad of spinach is a good idea on lower carb.
That's all I got. Nothing wrong with supplements. Especially magnesium.
Sign in to Your PaleoHacks Account