Kurt Harris' response to question on VLC and adding starch.
Answered on August 19, 2014
Created August 12, 2011 at 6:03 PM
KGH is very active in the comments section on Stephan's site where he just posted the scientific counter to Taubesian obesity theory. Since he seemed to be responding to many commenters, i threw a question that i'd been mulling over to see what his response would be since in the past he hasn't been anti- lc or vlc.
@kurt don't meant to make this a question and answer session for you, but since you're paying attention over here, i would like your opinion. there's an argument coming from lc and vlc paleos that they are incapable of raising their carb levels- starchy carbs- because they automatically gain weight. i've started to hear this so much that i believe that some mechanism involving muscle insulin resistance that you spoke of recently is involved in this phenomenon. what say you? my experience is being obese and because of that going vlc paleo for 3-4 months, then slowly introducing starches back in. now i have no problems eating starch on regular basis after a lifetime of them making me gain weight. could the fact that a person is vlc for years make them not tolerate glucose at all? apologies for the awkward wording.
@Luckybastard If you go from VLC to say, 15% CHO I would expect you to gain some weight, in the sense that your setpoint might rise a bit just going to a not-ketogenic diet. If you keep gaining after that, then looking at the form and preparation of your starches would make sense. Adding heavily buttered mashed potatoes vs plain white rice might well have different effects. If we think, as I do, that LC works for weight loss partially via food reward, we have to be careful not to alter the "food reward load" when we add back any carbs to the diet. Lightly salted white rice is a good starch to start with. It's not the best nutritionally, but if you are eating mostly animal products and some greens it's usually well tolerated. YMMV It's a hard question to answer without knowing all the variables. It also depends on if you are talking about body composition in the vanity sense vs actual obesity.
Though his answer is has caveats and he'd like more specific details, what do you think of his opinion on the matter?
edit. i forgot this part. very interesting. he's experimenting with 50% CHO on himself.
@Luckybastard "could the fact that a person is vlc for years make them not tolerate glucose at all?" I ate VLC for two years. As I blogged, mild orthostatic hypotension and limited tolerance for extended hours of hard labor ( not just working out) was the only side effect I ever had. I transitioned to 15-20% CHO and now 50% (as an experiment) with no significant weight gain. I seriously doubt if you can permanently damage your ability to "tolerate" glucose by being VLC for years, unless you are or were actually diabetic to begin with.
Views




3.9K

Last Activity




1428D AGO
Get FREE instant access to our Paleo For Beginners Guide & 15 FREE Recipes!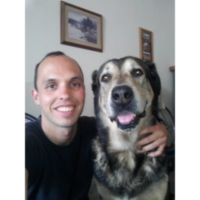 on August 12, 2011
at 06:12 PM
Totally agree with him. A lot of people use starch as a butter delivery system, which will spike LDL (perhaps with no negative health effects) and just generally greatly increase energy density. The amount of butter that you can make "disappear" into mashed potatoes before it negatively affects the taste is massive. I eat plain sweet potato for all of my carb intake, which has the added benefit of being quite bulky and thus filling.
on August 13, 2011
at 10:42 PM
If Dr. Harris is experimenting with 50% carbohydrate, I wonder if he is reducing fat intake at the same time. It will be interesting to read the results of his experiment once/if he gets the time to start blogging again. I find his comments and insights thought provoking and quite helpful.
on August 13, 2011
at 01:35 AM
I agree with him, I think he needs more specific details.
Sign in to Your PaleoHacks Account