I asked this recently in the comments section of another topic. I was hoping to get more feedback so here it is in official question form.
Many within the Paleo community recommend high fat/low carb in order to become a fat burner which is better for longevity. I can totally buy this.
BUT, many within the same circle recommend short duration but high intensity sugar burning exercise. Some claim that what you burn during exercise you burn the opposite at rest (JJ Virgin also Jade Teta from Metabolic Effect). I don't know if this is true.
WHY is burning fat good when it comes to diet, but burning sugar is good when it comes to exercise?
(I just want to add that what I am trying to figure out is what caused me to crash during my low carb high fat HIIT days).
EDIT: I realize that I did not word this well. By sugar burning exercise I mean intervals, sprinting, short duration high intensity stuff as opposed to fat burning exercise which is done at a more moderate level.
Views




4.4K

Last Activity




1410D AGO
Get FREE instant access to our Paleo For Beginners Guide & 15 FREE Recipes!
on August 31, 2011
at 02:26 AM
My comment below assumes you are not training hard for a triathalon, or to build lots of muscle mass...
I thought the point was to occasionally-- once a week or so-- do some short-duration full-out exercise to ensure your body's native glucagon gets burned up, thereby forcing your body into gluconeogenesis wherein it uses stored body fat to replenish those glucagon stores in the liver and elsewhere.
The idea that if you're training intensely, and eating hardly any carbs at all, you may go into ketoacidosis, which is bad news. But if you're like me, and don't get enough exercise, forcing your body into gluconeogensis to burn extra fat is a good thing. Assuming, of course, that you're also like me and you have the adipose tissue to burn.
UPDATE: To Cliff, below (threaded comments not working)
It is true that gluconeogensis occurs using certain amino acids deriving from protein. It is also true that it uses glycerol, which comes from triglycerides and the fat in our tissues.
So we are both right.
I was under the impression, though, that the process you're talking about, Cliff, was more prevalent in ketoacidosis, which will only happen in extreme cases in those that aren't diabetic. The byproducts of that result include-- I hear-- one's breath smelling of nail polish. Which certainly sounds like something I would like to avoid.
Because of your observation, Cliff, we always should ensure we are eating enough protein. But if a person is on this board they almost certainly are eating enough protein.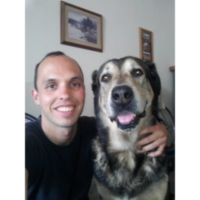 on August 31, 2011
at 12:57 AM
I don't recommend glycolytic exercise for fat loss because it increases the glycogen repletion burden that has to either come from an increase in dietary carbohydrate (which will interfere with satiety and insulin levels) or from gluconeogenesis, which could be catabolic or at best create a lot of ammonia from protein breakdown. Cortisol levels would have to increase dramatically if one were doing LC + weight training and/or sprinting. I think it's bad advice to advocate either of these for fat loss, and terrible advice to recommend that they occur together.
Sign in to Your PaleoHacks Account