Imported/ packaged paleo foods
Answered on August 19, 2014
Created March 11, 2011 at 7:36 PM
I'm curious what people think about where your paleo food comes from. For me, the whole paleo approach means eating local. I see grass-fed meat on amazon etc and while I understand why people sell it, I feel it defeats the purpose (same with packaged paleo foods including paleo "snacks", flours, etc). Maybe it's not 100% realistic to buy everything local but I feel like a lot of people miss this important aspect to eating paleo. Our hunter-gatherer ancestors didn't get their wild salmon via free 2 day shipping nor did they get their bananas from ecuador and their strawberries from california. Do you eat local? How do you make it easier to eat local?
Views




1.2K

Last Activity




1734D AGO
Get FREE instant access to our Paleo For Beginners Guide & 15 FREE Recipes!
on March 12, 2011
at 12:32 AM
I like to eat locally produced food. Fortunately the county I live in has some great small farm producers and a very active locavore movement, along with good local government and organizational support. I can get much of what I want at the local farmers market and even here in northern VA this town has a weekly winter market. Winter is heavy on meats, eggs, greens, some stored veg like root crops. Some of my reason for eating largely local is environmental. A lot is supporting local business/growers and a lot is also freshness and flavor. If it grows locally, I'll try to buy it locally.
On the other hand, I eat non-local food like Alaskan salmon, coconut, spices, tea, coffee etc. that can't be produced here quite happily. Back when I was fanatical about things, it didn't work out well for me. YMMV
on March 11, 2011
at 08:09 PM
I don't choose what to buy based on geography.
Our ancestors didn't buy shoes shipped from far off warehouses, go to school in far-away cities, or buy butter oil on the internet. Most probably, because they didn't have a postal service.
Since we do have postal service(s), I'm cool with buying foreign food. If there are two equivalent grass-fed beef options, a local and foreign one, I'll buy the local one in solidarity with others who keep an eye out for environmental impact. But if I want lamb, and they've only got New Zealand lamb, then it's New Zealand lamb time.
Not to mention that we live in the western hemisphere, where our traditional foods don't always grow. My Indian ancestors have enjoyed mangos for millenia, and I've fought for that right as well (not really). To quench my mango tooth, I'll buy mangos from Florida or abroad in a heartbeat.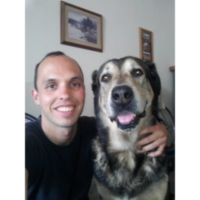 on March 11, 2011
at 08:02 PM
Almost all of my food is produced within a reasonable radius of where I live, but some people just aren't fortunate enough to be able to buy their food locally. I would personally never choose the dietary martyrdom path that would lead me to buy only local food, even if my nutrition suffered.
In a SHTF kind of scenario, however, it seems like the more local your resources are, the better.
Sign in to Your PaleoHacks Account